PLP Abaco Cabinet Meeting A Bye-Election Ploy
October 3, 2012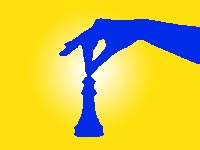 The Free National Movement has branded Prime Minister Perry Christie's decision to hold a cabinet meeting in North Abaco as a "utter waste of time and money".
According to the party's chairman, Darron Cash, this decision by Mr Christie is compelling evidence that the former FNM Government, led by Hubert Ingraham, had left in place a solid foundation upon which the Christie government will be able to build.
"In every respect, North Abaco has been prepared to comfortably accommodate the full infrastructure of the Government of the Bahamas. This is a true testament to the outstanding representation North Abaco received under the FNM. Notwithstanding that reality, the decision by the (Prime Minister) to hold a cabinet meeting in North Abaco should be seen for what it is; a complete and utter waste of time and money. The government's action is an obscene charade and a naked abuse of power."
Senator Cash said that this move by Mr Christie today is nothing more than a "bye-election ploy" designed to pretend as though his administration cares about the people of North Abaco when their actions in office clearly show that they do not.