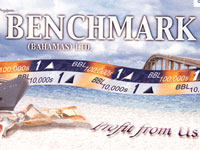 Benchmark (Bahamas) said the Supreme Court-supervised liquidation of one of its key clients would "not have a material impact" on its financial position or "long-term development", expressing confidence that it would achieve long-term business development goals.
Responding to Tribune Business's article last Friday, which said questions were being raised about Benchmark (Bahamas) future viability due to the insolvency of BC Capital Group, the BISX-listed company said it had always met regulatory and disclosure requirements.
Benchmark (Bahamas) added that it, and its wholly-owned broker/dealer subsidiary, Alliance Investment Management, had always complied with requests for assistance from the Securities Commission of the Bahamas.
The statement, though, did not directly address the issues raised by Tribune Business's article. Its assertion that there would be no 'material impact' from the BC Capital collapse also appeared to contradict a previous press release, which warned that 2013 profits would be impacted by the affair.