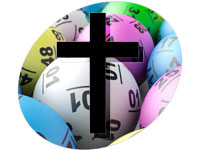 The Free National Movement has accused Prime Minister Perry Christie of effectively telling the Christian Council to "drop dead" over the upcoming gambling vote.
The opposition said the council's concerns about the wording of the referendum questions have been ignored, and accused the government of favouring those pushing for a "yes" vote.
In a statement issued over the weekend, the party said throughout the debate, Prime Minister Christie has pursued a strategy of "confuse, divide and conquer".
They criticised the Prime Minister for not meeting with everyone who has a vested interested in the issue, and failing to give the public time to mull over the questions – despite promising to do both.
The FNM said: "After promising the Bahamian people that they would be made aware of the questions in ample time before the vote, the PM has failed. In the first instance he was late. The questions came almost three weeks after Mr Christie made that commitment."
The party also claimed someone in the government leaked the questions to the leaders of the Vote Yes campaign before anyone else.
"A leading pastor who is guiding the Vote Yes flock was able to publicly state his satisfaction with the question," the party said.