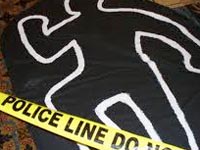 KINGSTON, Jamaica (JIS) — Minister of National Security Peter Bunting has commended the police force for achieving a significant reduction in all categories of crimes in Jamaica in 2012, including murders.
He said 1,087 murders were recorded last year, and while the numbers are still "unacceptably high," they were the lowest in nine years.
In an open letter to Police Commissioner, Owen Ellington on Tuesday, Bunting praised the work of the officers and rank and file members, stating that the nation is encouraged by the progress made. He said the momentum should carry into 2013.
Citing information from the Jamaica Constabulary Force's (JCF) Statistics and Data Management Unit, he informed that there were seven per cent reductions in violent crimes, sexual offences and acquisitory crimes. Fatal police shootings also declined by seven per cent.
The seven police divisions also recorded significant reductions in murders.