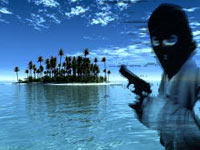 The country's high crime levels could "ruin" the tourism industry, Prime Minister Perry Christie said.
He said crime "goes against" what the government is trying to do with respect to tourism and the country's reputation and also spoke on new "anchor projects" for the Family Islands that could help unemployment rates.
He was addressing nearly 150 Breezes Resort employees who were honoured for their years of service to the hotel, with many of the honourees having served for more than 15 years.
"The behaviour of our people could ruin a wonderful career that you have ahead of you," Mr Christie told the crowd. "Crime has become an incredible challenge to this island, in particular, and we have to bring it under control."
While some may think crime is "localised in over-the-hill communities" the reality is crime affects all parts of the island, he said.