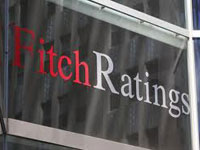 Following the announcement of a second domestic debt exchange program, another ratings agency, Fitch Ratings, has downgraded Jamaica's ratings as follows:
–Long-term foreign currency (FC) and local currency (LC) Issuer Default Ratings (IDRs) to 'C' from 'B-';
–Short-term foreign currency IDR to 'C' from 'B';
–The country ceiling to 'B-' from 'B';
–International senior unsecured debt instruments to 'CCC' from 'B-'.
According to Fitch, the downgrade of Jamaica's sovereign ratings reflects the following key rating factors:
The government has announced a domestic debt exchange involving approximately J$860 billion in both FC and LC domestic debt. In Fitch's opinion, the exchange, if completed, would constitute a 'distressed debt exchange' (DDE) in line with its criteria, as the operation adversely impacts the original contractual terms of domestic bondholders.
The proposed debt exchange will affect some instruments to which Fitch's FC IDR applies. As a result, both the sovereign FC and LC IDRs have been lowered to 'C' from 'B-' indicating that default on both types of debt instruments is highly likely in the near term.
The debt exchange announced by the government entails extension of maturities and reduction in coupons for the affected debt instruments. Although the operation does not involve a 'haircut' on principal, the proposed exchange does imply an adverse change in the terms of government domestic debt.
In addition, the debt exchange has been set as a precondition towards progress in finalizing a new agreement with the International Monetary Fund (IMF). In the absence of an IMF program to stabilize investor confidence, Jamaica will likely face rising financing pressures and increased risks for macroeconomic stability.
Although the operation does not directly involve international bonds, Fitch has lowered the rating on Jamaican Eurobonds to 'CCC', as an unsuccessful debt exchange could result in increased financing pressures for the sovereign.
The country ceiling will be downgraded to 'B-'. Capital controls or FX restrictions have not been announced.
Rating Outlook
Fitch considers that Jamaica's proposed domestic debt exchange will, if completed, constitute a default. Hence, the sovereign's FC and LC IDRs will be lowered to 'Restricted Default' (RD) upon completion of the exchange. The government plans to close the exchange on Feb. 21, 2013.
Jamaica's ratings will be raised out of default shortly after Fitch determines that the exchange has been successful, which is typically measured by a minimum participation rate of 90%. The new rating will be consistent with Jamaica's prospective credit profile and debt structure.
Key Assumptions and Sensitivities
Fitch considers that an IMF program is necessary for Jamaica to avoid destabilizing macroeconomic and fiscal pressures by restoring domestic confidence and providing access to FX funding. Hence, Fitch assumes the government's goal is to make swift progress in meeting other program pre-conditions, most notably reaching a salary agreement with public sector unions.
Fitch assumes that the debt exchange operation will not result in financial instability which could in turn accentuate current financing pressures.
By Caribbean News Now!