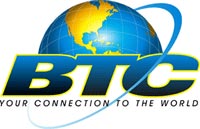 Bahamas Telecommunications Company (BTC) is calling for more flexible pricing opportunities in the mobile phone sector to ensure the development of a consumer driven marketplace to benefit consumers now and to prepare for the sectors impending liberalization.
Flexible retail price rules, set and regulated by the Utilities Regulation and Competition Authority (URCA), are a necessity in the mobile sector if consumers are to benefit from the best product and service innovations on the market, said the largest telecommunications operator.
Although there is currently no direct competition in the mobile sector, BTC said that the nature of the business is highly competitive.
"Consumers are exposed to global standards, and they expect constant innovation and competitive pricing," said Felicity Johnson, BTC's Senior Vice-President of Legal and Regulatory Affairs.
Ms. Johnson said she was looking forward to URCA re-setting retail price rules that support such a consumer driven marketplace and a nimble competitive environment.
"Every promotion we have in the mobile space is first sent to URCA for their permission. We are required to prepare a five page submission rationalising why we want to reduce our prices, whether it's a special weekend promotion, a permanent price reduction or introducing a new service. It slows the "go to market time" for the business," said Ms. Johnson.
"As the marketing team develops new product propositions, they have to factor in 14 to 42 calendar days for the URCA approval, depending on what price adjustments are being requested.  That time does not include any response process of questions or queries, which can further stop the clock.  It can become very difficult," she said.
BTC frequently runs consumer driven special promotions on the mobile side of the business, a practice that will be standard fare with the onset of competition. Ms. Johnson said a two-week lag time could be very costly in an increasingly competitive environment.
She reiterated the "urgent" need for URCA's review of pricing rules, which was promised by the regulator in its list of priorities for 2013.  The Regulator has, in part, recently taken the big step towards reversing these rules.
Concern over URCA's retail price rules is shared by the largest two communications operators in the country. They both agree that the current rules make it difficult for operators to react quickly to opportunities which can benefit consumers.
Ms. Johnson said the flexibility sought is more in line with the regulatory environment of modern, competitive communications markets, and would prepare The Bahamas better for liberalisation.
By: Serena Williams
Media & Public Relations