'Snake' Wilson In Yet Another Land Dispute
April 17, 2013
An article in The Nassau Guardian reported that Franklyn Wilson is [yet again] at the heart of a land dispute. Wilson, also known as "Snake" – a nickname he very likely earned as a result of his often questionable dealings – is no stranger to such disputes and scandals.
The Nassau Guardian: A dispute has erupted in South Eleuthera over the ownership of 2,000 acres of land, which the descendants of slaves claim as their birthright.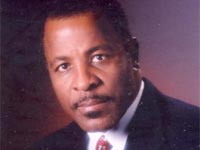 Franklyn Wilson, chairman and director of Eleuthera Properties Ltd., which is listed as the petitioner in the matter, during cross-examination said that he had never heard the claim that the 2,086.24 acres of land was willed to the descendants of the slaves of Robert and Ann Miller.
The quieting action has been before the Supreme Court for two weeks.
Justice Claire Hepburn is hearing the case.
Eleuthera Properties Ltd. bought the property from South Eleuthera Properties Ltd. in 1988.
Nearly 600 people from South Eleuthera, who claim the property belongs to them, have filed legal action.
Attorneys from McKinney, Bancroft and Hughes represent the Bannerman Town, Millers, John Millers and Eleuthera Association, which includes some 500 members.
The property, which includes the Cotton Bay development, is located in the settlements of Wemyss Bight and Millers on Eleuthera.
Related articles:
Suspicions Raised About Arawak Homes Land Ownership
Family Claims Arawak Homes Cleared Their Land Without Warning
Land Fraud Behind Arawak Homes Controversy
Demonstration Against Arawak Homes
Legality and Morality of Arawak Homes Actions Questioned
Arawak Homes Demolishes a Family's Home 'Without Warning'
Family Fights Arawak Homes For Land
Bradley Roberts, Franklyn Wilson Named in Land Scam
Did Franklyn Wilson Lie About 'Exhaustive' Research?
Arawak Homes Allegedly Violates Law, Uses Gangster Techniques