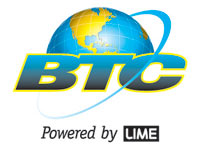 The Bahamas Telecommunications Company (BTC) continued to perform strongly in the 2012/13 financial year according to its parent company, Cable & Wireless Communications (CWC), which reported its Annual Results on Wednesday 22 May.
CWC reported EBITDA of US$905 million, ahead of its prior year and analyst expectations.
In the past year CWC has agreed the disposal of two business units, Macau and its 'Islands' business, to focus the Group in the Caribbean and Central America, the region it calls pan- America. The disposals will enable CWC to increase its investment in pan-America, including in The Bahamas.
The Company has invested more than US$100 million in the past two years in The Bahamas, and that included the completion of the country's first high speed mobile data network and a Next Generation Network (NGN) to replace around half of the company's existing landline platform. The NGN places BTC customers on par with those of any major metropolitan commercial or financial centre anywhere in the world.
The new networks have broadened the services available to customers, which has been well received. Mobile data traffic on the new mobile network has risen by 28,000% since it was introduced and approximately 1 million more mobile calls are made per day on average (from 2.5 million calls to 3 million calls).
In the past year the company has continued to refurbish stores and now has 13 flagship retail outlets. The company now has plans to increase the number of BTC franchises by 20-30, creating new businesses run by Bahamians.
The phones available in stores have also changed significantly in the past two years. When CWC took charge of BTC the company sold only the BlackBerry smartphone. The latest smartphones, including the iPhone and Samsung Galaxy range, are now available to all customers in The Bahamas.
In 2013/14 CWC intends to introduce an even higher speed LTE mobile data network experience, enabling customers to watch video on their smartphones.
Tony Rice, Cable & Wireless Communications Chief Executive, and BTC Chairman commented:
"We are pleased with BTC's performance during 2012/13. Since we took control of the business in 2011, we have invested substantially in BTC, and have undertaken a large restructuring programme. We have improved the value customers receive, by reducing prices by up to 40%, as well introducing new services like mobile data and new handsets like the iPhone. I want to pay tribute to the BTC team who managed this change well and delivered for our customers. We face a new challenge with mobile competition arriving in the future, but we do so from a strong platform."
Serena Williams… Media & Public Relations