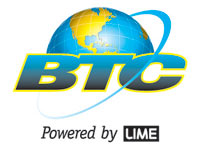 Cable & Wireless Communications (CWC) announced today the appointments of Mr. Tony Rice as Chairman of the Board of the Bahamas Telecommunications Company Ltd (BTC) and Mr. Chris Dehring as company Director.  Mr. Rice is the Chief Executive of CWC, and Mr. Dehring is a senior executive in CWC's Caribbean business.
They replace respectively Messrs. David Shaw and Gerard Borely, who had served as members of the Board over the last two years.  These new appointments reflect the changes to the senior management structure of CWC that were announced this past February.
Mr. Rice, incoming BTC Chairman, said: "We wish to say thank you to David and Gerard for their commitment and dedication in helping to lead what has been to date a very successful transition of BTC to a private company. In full concert with the Board representatives of our partners, the Bahamian Government, Chris and I will continue the work of transforming BTC so that it can remain the choice of Bahamian consumers for years to come in an increasingly competitive marketplace."
CWC is majority owner of BTC, having acquired a 51 percent stake in BTC in April 2011.  The Government of The Bahamas has ownership of the remaining 49 percent.
The Bahamas Telecommunications Company (BTC) is the leading telecoms operator in The Bahamas. BTC is jointly owned by Cable & Wireless Communications (51%) and the Government of The Bahamas (49%). Cable & Wireless Communications has both management and Board control.
Serena Williams