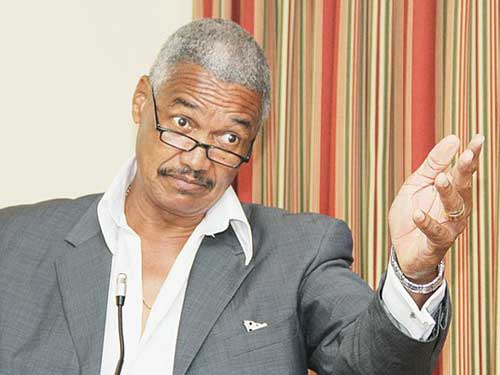 BEC chairman Leslie Miller yesterday charged he was ready for "war" with the union to exact a new industrial agreement in line with the corporation's economic reality.
Mr Miller said the current contract with workers will have to be "scrapped" entirely as the corporation files a counter claim in the ongoing legal dispute with the Bahamas Electricity Workers Union (BEWU) over rostering.
Mr Miller said: "We must make some paradigm shifts in BEC, that change must come. Your lights may be off for some time but that war probably has to start more sooner than later to give us a better level playing field so that people cannot believe that they can dictate what a country does to less than a 1,000 people.
He said: "We cannot allow one group of people to hold us hostage and put guns to our heads and tell us if you don't give me what I want, even though its unreasonable, I will get up and I will shut your light off. Well then shut the damn light off let's go to war."
BEC union has to wake up to the real work, this is not BEC 30 years ago, the world has changed. The economic crisis that faced every country on this planet is different. Wake up to the new reality that what you could get before, you can't get no more. It does not exist. The government is not going to put another penny into BEC to pay people's salaries who are already highly overpaid. How much more you want?"
Mr Miller said the corporation would continue with rostering, which has cut down on overtime costs and other management issues.
Mr Miller said: "[Union] can take us to court that is their right. I've already given then all the financial statements on BEC they appreciate the fact that BEC is probably going to lose an excess of $30 million. I ask the question if we're losing money, how do you make a demand for something that does not exist?"
Mr Miller said: "That whole contract has to be scrapped, every facet of that contract has to be scrapped and start from scratch. The corporation cannot bear it anymore, the Bahamian people can't bear it anymore, and I can say it now to each and every Bahamian that the cost of your electricity bill ties directly in with the salaries and other financial constraints that BEC faces on a daily basis. So it affects your lives in a direct way, so you have to be with us in realising that."
Calls placed to Bahamas Electrical Workers Union (BEWU) president Stephano Greene were unreturned last night.
By Ava Turnquest
Tribune Staff Reporter