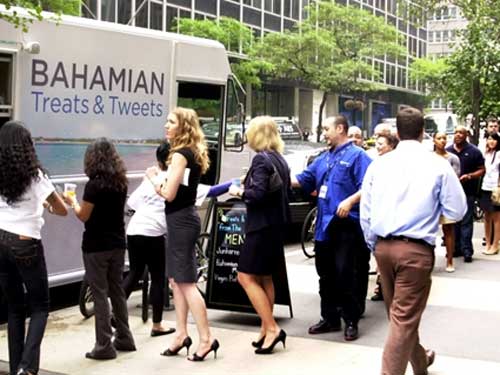 Minister of Tourism Obie Wilchcombe will lead a tourism industry delegation to New York City in the first week of June for Caribbean Week, a major promotional event for Caribbean destinations. The delegation will communicate Bahamas tourism messages to key contacts, media, travel agents, wholesalers, industry partners, consumers and promotional contacts.
Caribbean Week, June 1 – 8, combines business sessions with consumer-oriented events. As Ministers and Directors of Tourism from around the Caribbean hold discussions on various matters, tourism professionals engage travel agents, tour operators, media, and prospective travellers through events such as seminars, exhibitions and demonstrations.
"The Bahamas will take full advantage of Caribbean Week, which brings opportunities to meet consumers face to face, build relationships through direct contact and put the best of our nation on display to earn business for our country," said Minister Wilchcombe. "We are particularly interested in using our Caribbean Week activities to attract more group business, events, other niche markets and to increase airlift to The Bahamas."
Delegates from The Bahamas will reintroduce consumers and travel agents to the 16 major islands of The Bahamas at the One Caribbean Vacation Mart on June 5. On the same day, The Bahamas will put on a captivating display on wedding, honeymoon and romance travel. One day earlier, students of the College of the Bahamas will compete against students from the United States and the Caribbean in a student's colloquium in which they will make presentations on sustainable tourism.
Caribbean Week's exclusive Bahamas events will include a media awards luncheon at which journalists featuring The Bahamas will be honored. Minister Wilchcombe will also host top travel journalists and industry partners to a Bahamas 40th anniversary event at entertainer Jay-Z's 40/40 Club. The event will showcase outstanding achievements in The Bahamas' 40 years as an independent nation and will give updates on the country's tourism product.
Caribbean Week in New York is organized by the Caribbean Tourism Organization. It is the largest regional tourism activity in the New York area.
By The Ministry of Tourism