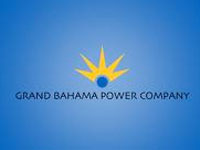 Freeport, Bahamas – As part of the new Regulatory Framework Agreement, The Grand Bahama Port Authority (GBPA) developed performance metrics to ensure that the Grand Bahama Power Company (GBPC) provides a level of service in accordance with international best practice to its customers. These standards were developed and agreed with much consultation between GBPA and GBPC.
"We have been working with GBPC to ensure that the utility is providing customers with a measurable standard of service," said GBPA Vice Chairman, Sarah St. George. "These standards, established in the regulatory framework agreement, set a precedent for The Bahamas and provide an increased level of transparency and accountability for the residents of Grand Bahama."
As part of the regulatory agreement, GBPC is required to report to GBPA on customer performance and efficiency standards. Beginning on June 1, in cases where the utility fails to satisfactorily meet agreed service metrics, customers will receive written communication and a subsequent credit on their account.
The Grand Bahama Port Authority