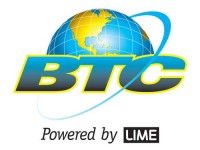 As some cellular customers continue to express concern about dropped calls on the network, Bahamas Telecommunications Company (BTC) Senior Manager of Public Relations Jerome Sawyer said yesterday the company has been constantly working to improve the quality of service.
Sawyer said there are several things to consider as congestion on the network has increased.
"The amount of calls processed per day on the network has increased tremendously," said Sawyer at the opening of the BTC TeleMedicine Lecture Room at Princess Margaret Hospital (PMH) Oncology Centre.
"Every day we are adding customers and every time we provide more capacity it is almost taken up immediately. As with any network anywhere in the world, you are constantly working to stay ahead of the demand."
Mobile calls on BTC's network have increased from 2.6 million per day to around 3.1 million, a growth of around 500,000 calls, Sawyer said.
He said the introduction of its 4G network led to a 28.75 percent increase in data usage; from 3.5 gigabytes of data usage per day to nearly triple that, 1 terabyte of data usage per day.
"These upgrades to the BTC network have enabled the customer base, and tourist and business travelers to The Bahamas, a whole new world of telephone possibilities, including the freedom that comes with BTC's implementation and facilitation of smartened technology," Sawyer said.
He said there are specific areas where customers may experience dropped calls more frequently than others, and BTC is working to address those.
"We are looking to constantly improve and expand the coverage," he said.
"We do recognize that we have experienced some problems recently on the network due to our free after promotion.
"The response to that promotion has been tremendous and created some congestion for us on the network. We have since worked to resolve that issue and we are still working to do it."
That promotion called 'Free Nights' was introduced in June.
It allows customers to make unlimited local on-net BTC only calls and texts between 8 p.m. and 6:59 a.m. for $1.69.
Sawyer said that in the last few weeks, BTC installed and brought into service another two cell towers, one in Sea Breeze and another on Soldier Road, near Village Road. That coupled with the a tower commissioned near the new Thomas A. Robinson Stadium and another planned in the Shirley Street Plaza early next month should result in better quality and coverage.
In December, Prime Minister Perry Christie said he hoped the company would provide better service to its customers, and singled out the frequent dropped calls.
In response, company officials encouraged customers to be patient and said BTC is a company in transition, and there is no magic switch to resolve all issues at once.
Sawyer said the company is satisfied that it has made significant improvements and has been able to systematically address many problems on its networks.
"Very shortly we are going to be coming to the public to ask people to inform us where they are having issues, so we can begin to now look at improving the service in those pocket areas where we have problems," Sawyer said.
He added, "These new cellular towers and the close to $20 million in the mobile plant that we are making this fiscal year will ensure that we consistently provide better data and voice services to our mobile customers."
Original Story Source:  The Nassau Guardian