Nassau Music Society To Feature Ah Ruem Ahn In Concert
September 23, 2013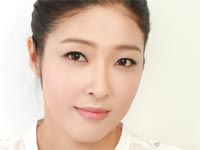 Ah Ruem Ahn – Second Prize-winner and Silver- Medalist at the 17th Paloma O'Shea Santander International Piano Competition (2012) to Perform in The Bahamas at Nassau Music Society Concert.
The Nassau Music Society will hold its first concert of the Season on Saturday, October 5th, 7:30 PM at St. Andrew's Kirk and Sunday, October 6th, 5:30PM  at St Paul' s Church Hall Lyford Cay.
These concerts feature Ms Ah Ruem Ahn, Second Prizewinner and Silver Medal at the 17th Paloma O'Shea Santander International Piano Competition (2012). In January 2013 she made her successful debut in Carnegie Hall's Zankel Hall (New York).
Born in Suwon, Korea, 1984. Ah Ruem Ahn started her music studies at the Kaywon Secondary School for the Arts and later on at the Yonsei University in Seoul obtaining a Degree in Music.
Ah Ruem Ahn continued her education in Europe at the Hochschule für Musik, Theater und Medien in Hanover obtaining her Arts Diploma and at the Hochschule für Musik in Detmold obtained her Concert Diploma.
She participated in master classes by Professors András Schiff, Menahem Pressler, Bernd Goetzke, Ralf Gothóni and Arnulf von Arnim, among others.
Ah Ruem played with orchestras such as Madrid Symphony Orchestra, the Real Filharmonía de Galicia, Dortmunder Philharmoniker, NWD Philharmonie, Morocco Philharmonic, etc.
She has also been awarded several prizes in international competitions.  In 2011 was Third Prizewinner at the Schubert International Piano Competition in Dortmund as well as Second and Audience Prizes at the Morocco Philharmonic Competition in Rabat; in 2010 Ah Ruem Ahn also was winner of the Grand Prize at the International ANIMATO (Paris) where she additionally receive special recognition for her Chopin and Schumann performances as well as the Audience Prize.  That same year she was distinguished with the Stefano Marizza (Trieste) International Piano Prize.
She was also First Prizewinner at the Smetana International Competition (Pilsen) where she was additionally distinguished with the Special Prize for the best performance of Bedrich Smetana.  In 2009 she was First Prizewinner in Berlin, in addition to two special prizes, at the Paul Hindemith Competition to the best performance of a classic sonata as well as to the best interpretation of a Hindemith work.
This season's Ah Ruem Ahn's artistic calendar includes concerts and recitals in Spain, Europe (Germany, France, Portugal, Ireland and Russian Federation) as well as the American continent (Mexico, Bahamas (October 5 & 6), Panama, Peru, Venezuela and Chile).
Ms. Ahn will hold a free Master class for piano on Friday, October 4th, from 10:00 am -12:00 PM at the College of the Bahamas. This is being organised in association with the Music department of the College. Details on the venue will be posted on the Nassau Music Society's website.
Corporate sponsors include Societe Generale Private Banking (main sponsor), Santander, special sponsor for this concert, and usual corporate sponsors, Royal Star Assurance, Pictet, & Colina.
For details on concert and to reserve: www.nassaumusicsociety.org. Box offices are now open at Custom Computers, Cable Beach, Logos, Harbour Bay, and Chapter One Bookstore in Oakes Field. Please note that Moir & Co will not be a Box Office this year for technical reasons.
The Nassau Music Society