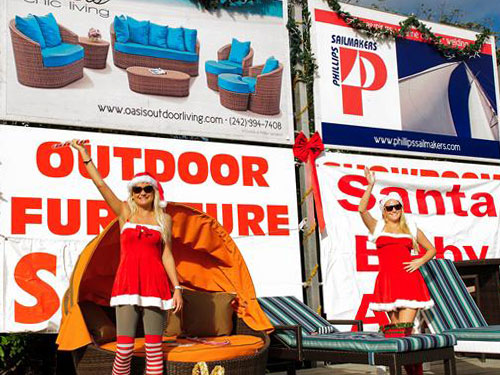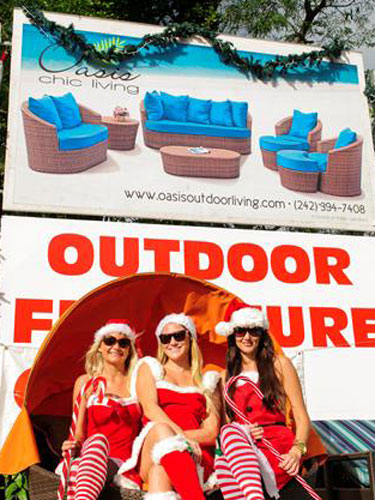 It's Beginning To Look A Lot Like Christmas.
As the season fast approaches, Christmas trees are being secured, families are planning for their yearly feast and merchants are tapping into the spirit with festive creativity.
At Oasis, Chic Living on East Shirley Street, Santa's Babies are out in the sun – a far cry from the cold of the North Pole – and showing their gratitude by offering season's greetings and candy canes.
If they're slowing traffic down in the early morning rush, drivers don't seem to mind one bit.
'Santa's Babies' are pictured at Oasis, at Phillips Sailmakers & Awning Manufacturers. (Photos by Derek Smith, Impact Images)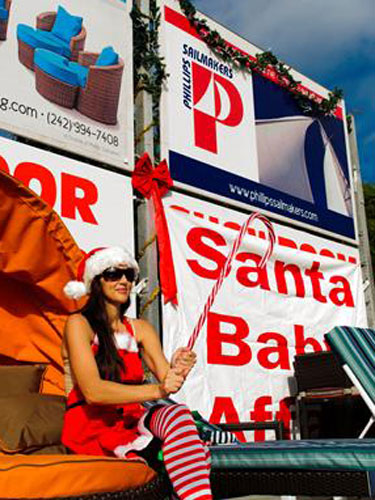 SANTA BABY – Been an awful good girl, so the song goes, and even if the jolly man won't be slipping down their chimney in Nassau, there's plenty of reason to smile this season, including pre-Christmas sales promoted by singers, dancers and live models like these young woman in front of Oasis, Chic Living, East Shirley Street.
—–