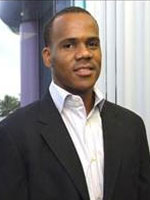 Former Bahamas Hotel and Tourism Association (BHTA)  Treasurer Vaughn Roberts has been appointed to fill the position of Senior Vice President for BHTA.
Vaughn previously served at BHTA's Treasurer.  He is Senior Vice President for Finance and Corporate Alliances at Baha Mar.  The position became vacant when Glen Sampert, formerly the GM at the Sheraton Nassau Beach Resort left The Bahamas just prior to Melia assuming management of the property.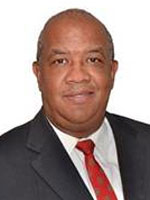 Moving into the Treasurer slot, which was vacated with Vaughn's new assignment, is Earle Bethell, General Manager of Comfort Suites Paradise Island.  Earle served as BHTA President in 2005 and 2006 and previously served as Treasurer.
BHTA President expressed appreciation to Vaughn and Earle for stepping up to the plate.  "We are most appreciative to have Vaughn and Earle engaged with BHTA in these capacities.   Having the experience of Earle and the perspective of Vaughn at the Executive Committee table will add to our work.  We welcome them and look forward to their contributions."