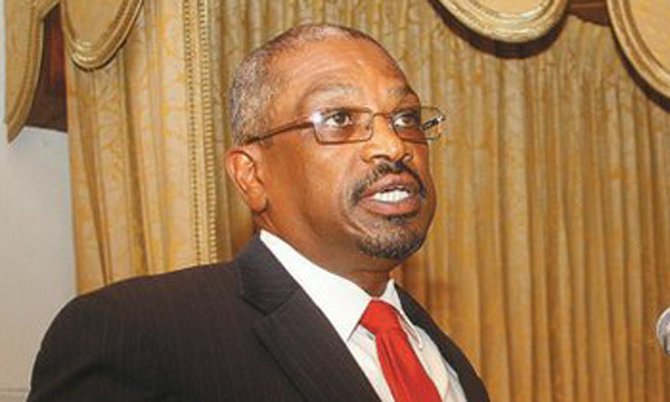 Opposition Leader Dr Hubert Minnis said yesterday Prime Minister Perry Christie "embarrassed" himself and the nation when he said Bahamians should "line up and come to him for advice".
Dr Minnis' comments came after Mr Christie said VAT co-ordinator Ishamel Lighbourne was not the only person he attempted to help to save their home. In fact, Mr Christie said he has helped "hundreds" in his capacity as Prime Minister and at least three or four people with their mortgages since the Lightbourne issue came to light. He also encouraged Bahamians who have been "lining up" for help to go and see him.
"The Prime Minister said he was making an effort to help the bank recap its losses, that is the most stupid statement I have ever heard. He was trying to help the bank? What about the people who voted him in? These banks are laying off Bahamians, Bahamians are losing their homes. He was voted in by the people, not the bank," he said.
"It is embarrassing for him to say those who need advice should line up to see him. He should help them and give them solutions. Why must we line up to see him? People have been lining up for the jobs he promised, lining up for help because poverty is on the rise and now we should line up for advice? That is ridiculous. It is unfortunate that Mr Lightbourne may have lost his house, but the Prime Minster should be helping many, not just one. It is a mockery to the Bahamas and the people."
Dr Minnis said if Mr Christie is telling the truth, and he did help three or four people with their mortgages, his efforts were more successful than government's "failed mortgage relief plan" that only helped three individuals.
By SANCHESKA BROWN
Source: tribune242.com