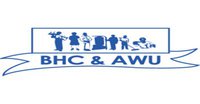 The Bahamas Hotel Catering and Allied Workers Union (BHCAWU) is awaiting a decision from the Court of Appeal that could have devastating consequences for its members.
The ruling will determine the union's legitimacy stemming from a lawsuit by CMK Holdings, the owners of the Coral Sands Resorts on Harbour Island.
If the court rules that the union is not a legally registered body, it is unclear exactly what would happen to the union and its assets.
CMK claims the union which was known as The Bahamas Hotel Catering Union until 1970, has never registered its current name, therefore, making it an illegitimate organisation.
Darren Wood, secretary general of The BHCAWU, has admitted that the union's current name was never registered, but added that since it had been that way since 1970, there was never any concern that the union's legitimacy would be compromised.
The union and management of the Coral Sands Resort have had a number of public disputes with The BHCAWU often accusing the resort of intimidation and union busting tactics, leading one union member to suggest that this lawsuit may be pay back on the part of CMK Holdings.
There are also two additional lawsuits being filed against the union by The Bahamas Hotel Employers Association – one over the current industrial agreement and the other suit alleging that the union has failed to pay nearly $2 million in contributions into a pension fund for its members employed at Workers House, indicating serious concerns about the management of the organisation.
There has also been concern raised about the money paid by its nearly 6000 members in weekly dues and the pensions of those members.