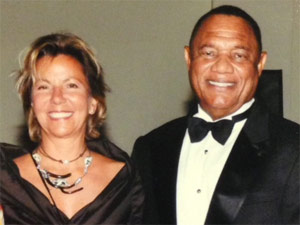 It is with great pleasure that The Grand Bahama Port Authority (GBPA) can now confirm the full extent of past and ongoing discussions with Government regarding future economic expansion in Freeport and Grand Bahama.
GBPA applauds the Prime Minister and his Cabinet on their formal decision to roll back the new customs and other fees levied in the 2013-2014 budget last July, in consideration and agreement with major entities to expand their involvement in Grand Bahama.
GBPA is grateful to the Prime Minister for his extensive personal attention, as this will assist in the creation of hundreds of new jobs on the island of Grand Bahama.
Sarah St George GBPA Vice Chairman said; "In the best spirit of the HCA and to promote the economic development of Freeport, we have worked very closely with the Government these last months to achieve a happy and promising blueprint for future capital expansion in Freeport."
She further stated, "We have established an amicable  framework for close ongoing interaction between the Government, GBPA and stakeholders in Freeport. Going forward from here, I am confident that all our discussions will be in the same vein and as productive and definitive as this decision."
Grand Bahama Port Authority