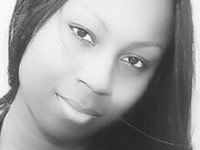 A staggering $48.9 million extra has been budgeted this year for new contract workers. Almost every Ministry and Department has hundreds of thousands to multiplied-millions in increases for these new contracts. The highest allocations include Tourism ($6.7 million); Finance ($5.5 million) and the Ministry of Grand Bahama ($1.2 million). The added controversy to this is that since the government has stripped the 2014/2015 Budget of its standard salary and staffing documents (Personal Emoluments documents), we are unable to know how many new people are being hired for this money, at what salaries and to which positions.
The Personal Emoluments documents that the government has admitted to removing from the budget do not only tell us individual salary figures and the staff count in each Ministry and Department as I've highlighted in previous articles – they also list the specific Public Service job title of every employee (along with their pay-grade categories) so that we know what the employees are hired to do. Now that the government has removed these documents from the Bahamian people's Budget, the Parliament and the Bahamian people can no longer track this information, which means we do not know what $48.9 million worth of new contract workers are being hired to do. And with the documents gone, we also cannot know if people are actually even being hired at all in certain areas, or whether the increases in funds are just slush funds that the government can go in and take to use for other things.
For the Royal Bahamas Police Force, there is a major change in contract worker allocations, where the salaries of permanent and pensionable officers decreases by over $17 million, but the amount for contract workers increases by almost $17 million. Does this mean that officers who would have either retired or been fired from the Force are being brought back in on contract, which may account for the closeness in the two sets of figures?
Other unanswered questions in this budget include why there is no projected revenue posted from a full or partial privatization of BEC. If a new buyer(s) is purchasing all or part of a government-owned corporation, there should be revenue expected from that transaction, but based on the budget, there is none.
On revenue collection, the government claims it will collect many millions more in customs duties and real property tax (even though it collected $38 million less than projected for 2013/2014 despite multiplied millions in new taxes and fees at customs alone). Yet, the government has cut its two revenue collection agencies – Customs and the Department of Inland Revenue by over a half-million each. How is more money supposed to be collected by these agencies if significant cuts are made to computer systems and manpower respectively, from these two areas?
Zero extra dollars has been allocated this year for Social Services' Social Safety Net Plan, despite the government initially saying it would set aside $30 million in that Plan to aid with the added poverty it expects to create from VAT.
Every single youth program in the country was shut out of getting any of the $85 million in extra spending on Recurrent Account. Zero extra dollars was given to these programs.
Five-and-a-half million was budgeted last year on Capital Account for a brand new primary or secondary school that never materialized. Seventeen million was budgeted for the North Abaco Port, Little Abaco Bridge and Fishing Hole Road Bridge in Freeport that never materialized. Now $27 million has been budgeted this year for those same non-existent projects.
And if the government no longer wants Local Government in the Family Islands to exist, it should just be men about it and repeal the law instead of starving out Local Government districts of critical allocations each budget year. All but two districts have been slashed again this year. The largest single district cut was to Marsh Harbour at over $127 thousand. Abaco is the island with the largest overall cut of over $213 thousand, followed by Eleuthera at over $206 thousand and Andros at over $166 thousand.
Sharon Turner