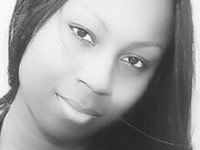 I begin by highlighting that the government has cut $3.2 million from COB's allocation in the 2014/2015 budget, bringing the total cut from higher education at COB over two budget years to over $6.7 million.
At this rate, the government is moving to cripple higher education. Meantime in this year's budget, the government put the Public Hospitals Authority (PHA) into the Ministry of Health, and put COB and BTVI into the Ministry of Education, meaning none of these areas have a separate budget of their own anymore.
The problems here are these: COB is autonomous in law. If as Minister Halkitis says, the Ministry of Education is "now responsible" for COB, that can only happen by an Act of Parliament, that cannot legally happen just because a Minister gets up and says it.
With the Public Hospitals Authority, that body was created in law for the specific purpose of taking the running and management of our public hospitals and clinics out of the Ministry's administrative portfolio so that public health would not have to be subject to the red tape and bureaucracy that would come with a Ministry being responsible for its day-to-day affairs.
Now that these two areas no longer have separate budget heads of their own, Parliament and the country can no longer see the expenditure line items for each of these areas, meaning we can no longer see what is being specifically taken away from the different areas of COB or the PHA, and we also can no longer see and know the salary and staffing information for these two areas.
Line items are designed to ensure accountability. The more line items you remove from the fiscal budget, the more the public purse becomes subject to abuse because Parliament and the public cannot track what is taking place line by line. This is why we cannot see which specific areas of COB the $3.2 million has been cut from this budget year.
The media as well as some Opposition members need to understand that changing allocations and removing budget heads in the fiscal budget means something. It is not inconsequential or "just numbers moving from here to there". The public service functions via the budget. Changes like these in the budget change the way their corresponding public service areas function, because it changes who becomes responsible for disbursements and management of public money to those areas.
These two changes in the Budget change the way both the PHA and COB would be handled on a fiscal level – these are major changes, these are not just moving numbers from here to there.
Sharon Turner