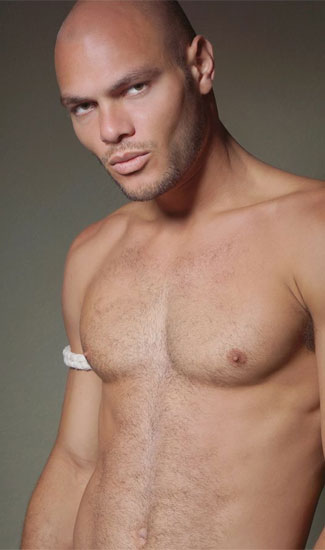 The Search for the World's Most Desirable Man is on, and Bahamian DeVaughn Gow is on a mission to show that world that he is The One.
DeVaughn is among the finalists of the global hunt for Mr World 2014 who have gathered in Torbay, Devon, UK for the chance of a lifetime. Over the next two weeks they will be pushed to the limits as they take on a series of challenges designed to test every quality required to be 'The World's Most Desirable Man'.
DeVaughn holds a Bachelor of Science degree in Exercise Science from the University of Tampa and is a Personal Concierge and a NASM Certified Fitness Trainer. He hopes to expand his fitness training enterprise to offer the very best training methods to the very best athletes the world over, using the natural Bahamian environment and specialized techniques to augment and enhance those methods. He says he hopes to use his own success to bolster local and global support for the diversification of Bahamian industry.
In his spare time, he enjoys Cross-training, Basketball, Martial Arts, Drawing, Singing, Amateur Carpentry, Gardening, Poetry, Writing, Swimming, Spear-fishing, and playing with his dogs. DeVaughn is also light on his feet, and is an accomplished Latin dancer, specializing in Bachata, Salsa, and Meringue. He is a graduate of the Florida Air Academy who has been awarded for acts of heroism. And as for a unique talent, he says he can shuck and open a coconut with nothing but his hands and teeth.
Mr World 2014 promises to be an amazing event like no other! Over the next two weeks the contestants will face a series of grueling challenges, including the following:
– They will be put through their paces at the Royal Marine Commando's Training Facility, home of the UK's elite special force and world leaders in discipline, strength and unity.
– They will take to the seas under the expert supervision of the International Sailing School, one of the UK's premier sailing organisations. They will test their team work abilities as they race against each other on some of the best sailing vessels in the world.
– Their sporting skills will be challenged, as they compete in a variety of sporting disciplines, including a football challenge with local team Torquay United!
– Mr World's Got Talent? They sure do, and The World Talent Show will be performed for the judges who will be choosing their winners in front of a LIVE public audience!PRESS RELEASE
With plenty of other activities and surprises planned for the coming weeks, it's going to be a thrilling journey for the contestants, and Bahamians are being encouraged to share it all with them! You can follow DeVaughn's journey from today by liking his Facebook page. Your support can help him capture the Multimedia award of the competition.
The Mr World Global Live Final will be held on Sunday 16th of June from 8 a.m. E.S.T., streaming LIVE on the Mr World YouTube Channel!
Source: The Miss Bahamas Organization (MBO)