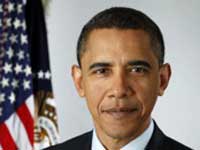 On July 9, Michael P. Botticelli, Acting Director of National Drug Control Policy, released the 2014 National Drug Control Strategy, the Obama Administration's primary blueprint for drug policy in the United States. The science-based plan for reform contains a series of specific actions to reduce drug use and its consequences and expand prevention, treatment, and alternatives to incarceration.
The programs and policy reforms set forth in the 2014 Strategy is the result of not just a comprehensive and far-reaching consultation process but also of  countless meetings over the past year with Federal, state, local, and tribal officials, nongovernmental organizations, Members of Congress, international partners, and private citizens.  In this regard, the Strategy continues to follow through on the President's original commitment to develop a drug policy that is as open and inclusive as possible. This approach has also led to some of the most innovative and reform-oriented elements of the National Drug Control Strategy.
Chapter 6 notes that the United States is engaged internationally in bilateral and regional partnerships that are critical aspects of our efforts to reduce drug use and its consequences. Central to these partnerships is a balanced and effective strategy that assists our international partners to reduce the supply of drugs and the demand for those drugs in their communities.  Supply reduction enables governments to more effectively address the entire range of negative consequences associated with drug use.  The impact of supply reduction policy can be seen most clearly through the dramatic reduction in cocaine supply and demand over the last decade.
The Strategy is built upon decades of scientific research demonstrating that addiction is a chronic disease of the brain that can be successfully prevented and treated, not a moral failure on the part of the individual. The Strategy directs Federal agencies to expand community-based efforts to prevent drug use before it begins, empower healthcare workers to intervene early at the first signs of a substance use disorder, expand access to treatment for those who need it, and support the millions of Americans in recovery.
To learn more about the Obama Administration's plan, visit: www.wh.gov/drugpolicyreform