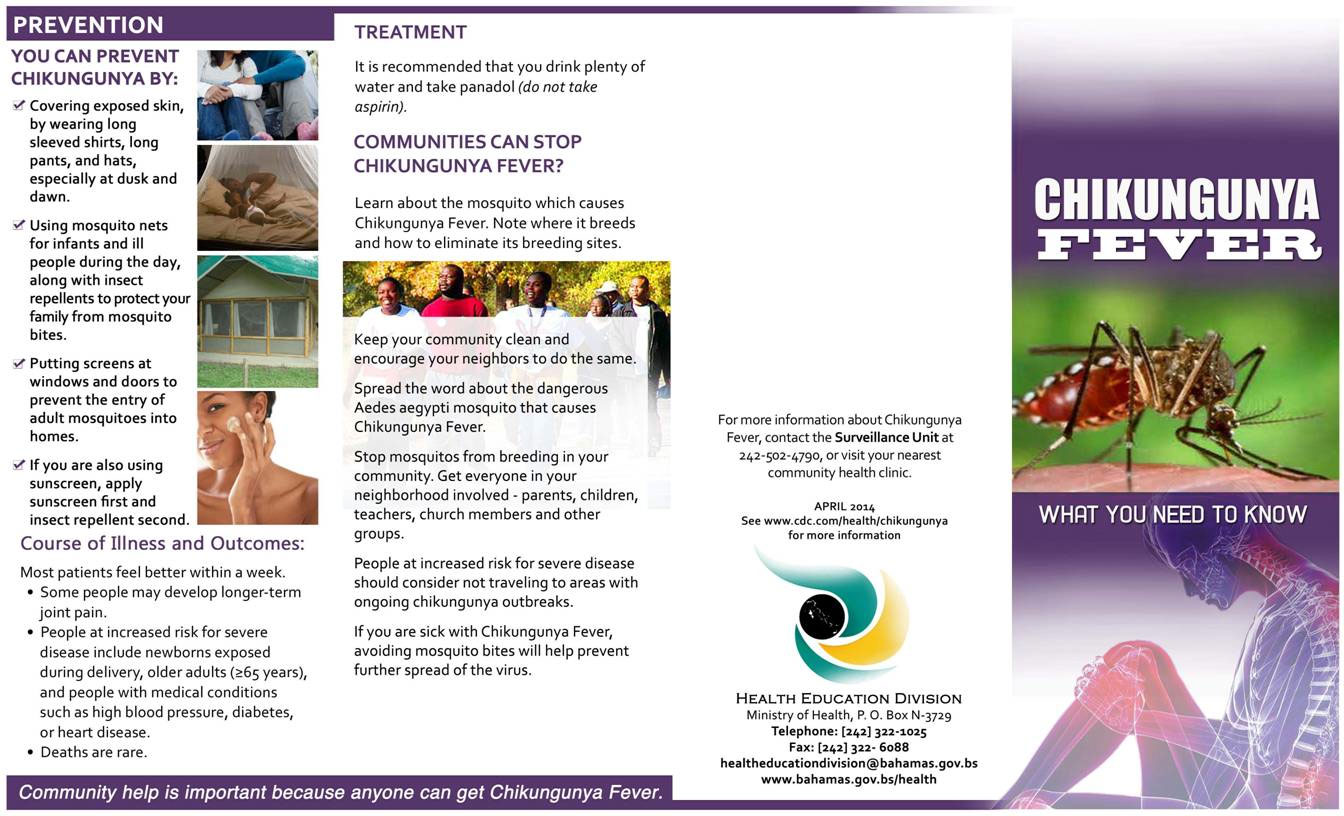 Preventative Measures Important to Minimize Spread of Chikungunya Virus
·         Businesses and Residents Urged to Take Precautions
·         Employers Should Share Prevention Information with Employees
·         Visitor Awareness and Precautions Advised
·         Ministry of Health Steps Up Vector Prevention Initiatives
While there have been limited reported cases of this virus in The Bahamas compared to the rest of the Caribbean, diligence is necessary to prevent a wide scale outbreak.  We encourage you to protect your surroundings to avoid any unnecessary outbreaks.  The comfort and safety of our visitors is of paramount importance to our industry and the nation.
BHTA will continue to communicate to members any important updated information as we work with the Ministry of Health and the Ministry of Tourism.  We recognize this is an important health issue and will continue to collaborate and support awareness, information and prevention efforts with the government and private sector.