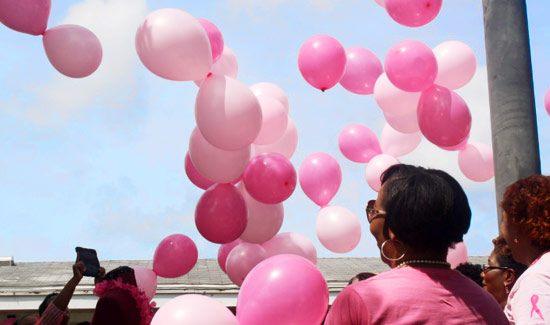 The fight against cancer continues and the staff, faculty and students of The Bahamas Technical and Vocational Institute (BTVI) joined in with their recent Cancer Awareness Day.
Team BTVI supported 'Pink Wednesday,' a community service event in an effort to bring further awareness to the prevalence of cancer and early detection of the deadly disease.
Organized by the Student Affairs department, the informative and exciting event was vital, as early detection is known to raise survival rates.  Student Affairs Coordinator, Racquel Bethel said it is imperative that young people take cancer awareness seriously.
"It is vitally important that our young people manage their own health.  Some of them feel because they are young, they are invincible, but simple measures such as watching one's diet and check-ups can aid in making healthy choices," said Ms. Bethel.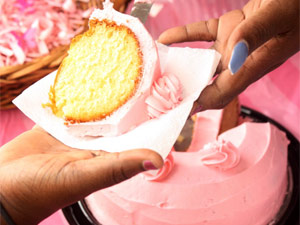 From pink cupcakes and cakes to pink lemonade and pedicures, BTVI's Pink Wednesday was bigger than last year's.  Helping to create a fun-filled environment was Mr. Brown impersonator and Prime Time Dion from ZNS Radio.  Many students, staff and faculty wore pink and visited the information table where campus nurse, Nursing Officer, Voreetis Barr provided information on breast cancer.
Additionally, a "Celebration of Life" wall was a feature of the day. Names and messages to cancer survivors and the families of those who passed on, were mounted.  There was also a poignant moment of silence, followed by the release of pink and white balloons into the air.
Moreover, Ms. Bethel underscored the importance of getting students to give back to the community.  All proceeds from Pink Wednesday will go to the Cancer Society of The Bahamas.
"We want to make our students good citizens.  People have cancer and they're hurting, their families are hurting and we want to support the cause.  We want our students to pay it forward," she said.
The Bahamas Technical and Vocational Institute (BTVI)