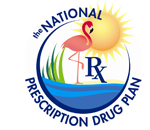 The second stream of the government's National Chronic Disease Prescription Drug Plan (NPDP) will not come on stream until later this year, according to Health Minister Dr. Hubert Minnis.
Dr. Minnis, who spoke with the Bahama Journal, recently said that officials are still testing the first phase of the plan which 70,000 persons have already registered for.

Currently the plan, which runs under the National Insurance Board (NIB), caters to NIB pensioners, invalids, residents of 65 and children under the age of 18 or up to 25 if full time students.

Dr. Minnis said so far the plan is working well.

"So far it is doing what it is supposed to do, but we still are keeping a close eye on its progress," he said. "We have come across some minor challenges but right now we are focusing on perfecting the plan before the next phase is introduced."

According to officials, Phase 2 of the project is expected to cover employed and self-employed persons, persons in government institutions, voluntarily insured contributors and other indigent persons.