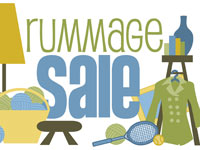 The Cancer Society of The Bahamas Grand Bahama branch is holding a rummage sale on Saturday.
The sale is being held at the Professional Plaza grounds beginning at 9 a.m.
On sale will be men's, women's, girls, boys, babies clothing, jewelry, collectables, lots of miscellaneous items.
Making the day even more interesting, a raffle is being held every hour for cell phones, groceries, and phone cards.
For this, the organizers are encouraging the community to give back especially during the holiday time.
Cyprianna Williams, of the Society, said: "As corporate citizens we must give and also teach our employees to give back. For young children that don't have money to give we should encourage them to pick some of their favorite toys and clothing to give away, either personally or to an organization that gives toys to the less fortunate children.
"Explaining to children that just because people are less fortunate doesn't mean that we can give them broken toys and things we don't like. We give the best always."
Williams concluded by saying that when we give to others it's like giving to God, and to remember that we would try to give Him our best.
By Yasmin Popescu
Freeport News Reporter