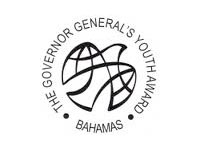 Although the start of the year is typically slow for recruiting new units, enrollment in the Governor General's Youth Award is steadily picking up with The College of the Bahamas, Central Andros High School and Akheprah International High School all signing on as new recruits.
There are now more than 50 GGYA units throughout the country.
According to the GGYA's national director, Denise Mortimer, the programme aims to attract more than 1,500 new participants.
This year, the GGYA aims to establish a presence on Inagua, Cat Island, Bimini, San Salvador and Mayaguana. Units are currently in operation on New Providence, Grand Bahama, Abaco, Acklins, Andros, Crooked Island, Eleuthera, Exuma and Long Island.
The government partners with the GGYA through the G.O.L.D. Initiative, an acronym for Greatness, Opportunity, Leadership and Development. The financial backing has helped to make the programme more national in scope.
The internationally recognized youth programme is divided into four sections: service, skills, physical recreation and adventurous journey. With three levels to the Award (Bronze, Silver, and Gold), each stage requires an increasing commitment of time.
Heading the new unit at COB is Edward Bethel, the college's director of distance education. It's not the educator's first brush with the programme having previously served as a volunteer with St. John's College.
"I've always been interested in the outdoors, camping and hiking. But, the GGYA is more than that, it's really a character building experience," said Mr Bethel. "Participants get to learn about themselves and reach their full potential. I recommend this programme to anyone who feels like they are up for the challenge."
Assisting Mr Bethel in recruitment and operation is Gold Award Holder, Alexandrianna Swain. Thus far, they've recruited 16 participants. One of them is 17-year-old, Jada Francis.
"It builds networking and endurance," said Francis, an engineering major who has been involved with the programme since high school.
Francis and 19-year-old Richard Swain are working to obtain their Gold Award. Like Francis, Swain has been active in the programme since his early teens. "It really helps one to become well-rounded," he said.
Andros onboard
Meantime, Central Andros High has returned to the programme after a three-year hiatus. With the programme back up and running, Principal Wanda Thompson is happy to know her students are able to engage in something positive.
"The programme promotes hard work as the key to success," she said. "The road towards achieving a GGYA Award is not easy."
There are hiking expeditions of varying distances and duration depending on the Award level. Those pursuing Gold must also complete a community project.
Leading the unit in Andros is Richard Johnson. After two months of operation, 37 participants have joined.
"Like other Family Islands, in Andros there is a lack of structured opportunity for youths to get involved in wholesome activities," said Mr Johnson. "GGYA gives participants an outlet to have something productive to work towards."
GGYA is a keeper
The GGYA unit at Akheprah International Academy (AIA) has been active since last November. It's the institution first encounter with the youth programme.
Currently, there are about 20 participants registered at the high school where Leanora Hawk administers the programme. Some are pursuing their Gold Award, others Silver.
"This year I aim to have them become more service and skill oriented. I want them to be able to do things on their own, survive in the wild and build cohesiveness," said Ms Hawk. Her unit has already carried out quite a bit of community service, including a Goodman's Bay clean-up exercise.
"I joined GGYA because I wanted to challenge myself and get active in my community," said AIA student, Lyric Culmer who described her experience in the programme as "rewarding" and "interesting."
Sixteen-year-old Joseph Braynen echoed similar sentiments.
"We're more active in our community compared to other youth programmes I was involved in prior," said Braynen. "GGYA is a great programme for any young person looking to get active."
Tosheena Robinson-Blair
By Precision Media for BahamasB2B News