A newly designed, more intuitive Bahamas.com has officially launched as the next phase of an integrated marketing program that is revamping the Islands Of The Bahamas brand. The refresh marks a departure from a mostly informational website to a hybrid of informational and transactional. For consumers, easily navigable trip planning and travel booking capabilities are included.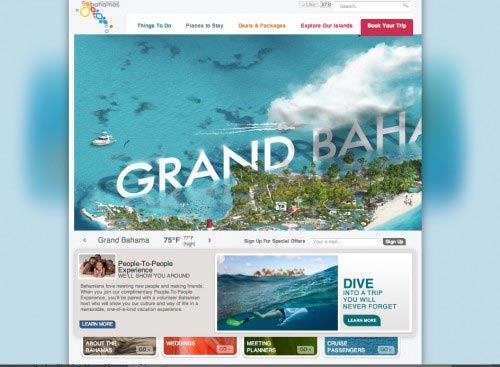 Designed by customer experience agency RAPP and aimed at encouraging island exploration, the website now takes visitors on an interactive journey into the 16 main islands of The Bahamas. New photography layered with interactive hot spots allows consumers to virtually fly around islands and zoom in on points of interest. Helpful information on a range of topics is available on the website, from planning a destination wedding and honeymoon to attractions for day trippers arriving by cruise ship. Details on hotels and resorts, as well as travel offers and events, are also featured on the new website.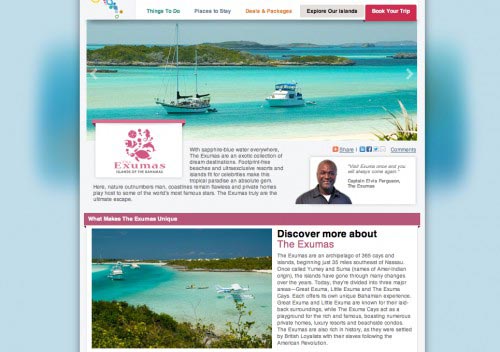 The updated website comes on the heels of "Behold," the destination's multi-million dollar advertising campaign that launched in February 2013, and features Bahamians Rick Fox and Shakara Ledard, and illusionist David Copperfield basking in The Bahamas' turquoise water, stunning beaches and laid-back lifestyle.

"Our integrated marketing efforts are built on programs that engage consumers by showcasing the beauty of The Bahamas and the ease of travel. We want to make the decision to vacation in The Bahamas easy for travelers, and we are focused on providing tools that make the trip planning process simple and effective," said Hon. Obie Wilchcombe, Minister of Tourism.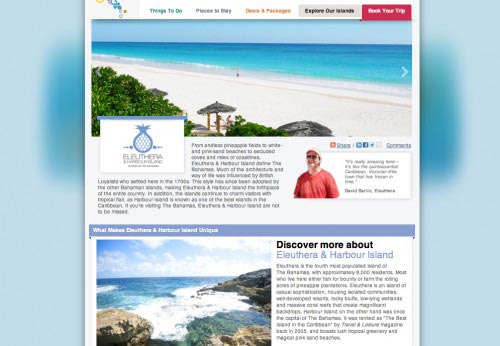 The Bahamas welcomed more than 5.9 million visitors in 2012. The Bahamas Ministry of Tourism is determined to continue attracting more in record numbers by leading the industry in marketing efforts that engage consumers during the travel decision-making process while also tapping the endorsement of celebrity and mainstream guests alike.
Source: Ministry of Tourism