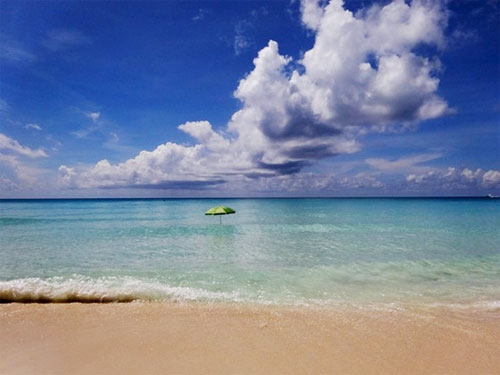 At about 50 nautical miles from Miami, Bimini is our closest Bahamas neighbor. But, unless you have access to a boat or private plane, the tiny island that captivated both Martin Luther King Jr. and Ernest Hemingway, has been difficult to get to with scheduled air service in the hundreds of dollars for the short half-hour flight.
With the introduction of a fast ferry service from Miami, Bimini is gaining in popularity. But if you go, don't expect the duty-free shopping arcades and gambling palaces of Nassau, Paradise Island, and Freeport (although there is one casino on the far North side of the island). For some, that's bad news. For us, it's nirvana.
Formal restaurants on this tiny slice of heaven? There are a few hotels that offer steak or sushi. But our question is, why on earth would you want a steak in the Bahamas? You want conch and lobster, taken that same day from the turquoise Bahamian waters.
Our suggestion? Rent a golf cart and stop by these three local establishments. None of them are fancy. In fact, they're all tumble-down shacks. But again — that's the entire point of the exercise. All of them serve the freshest seafood you'll arguably find anywhere with the best view you will ever encounter. Barefoot beach side dining is what Bimini is about.
Joe's Conch Shack
At Joe's Conch Shack on Main Street in Bailey Town, you can get grilled fish and lobster. But, like the name implies, you're there for the conch. Joe dives in the early part of the week and keeps the giant sea snails alive in pens directly in the ocean behind his shack…