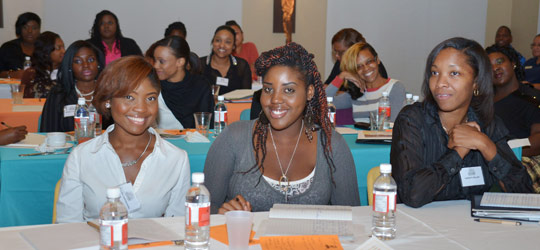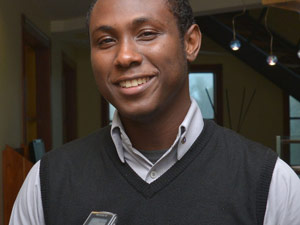 Freeport, Grand Bahama – After hosting a very successful job fair back in early October, Island Outsourcers has hired its first wave of call centre agents on Grand Bahama, all of whom recently completed tourism product training coordinated by The Bahamas Ministry of Tourism (MOT).
According to Sandra Russell, Sr. Manager, Human Resources and Training (MOT), "It was necessary for the agents to first become certified Bahamahost professionals.  This was a critical component of the training process, to ensure that they provide exceptional customer service, and are equipped with the knowledge and skills needed to effectively communicate with customers on the Islands of The Bahamas."
Whilst MOT collaborated on the training curriculum, Shurland Buchanan, Director of Training & Learning Development, Island Outsourcers, was involved in the transition from training to production.  "At Island Outsourcers we value our core values – quality, integrity, reliability and family," he explained. "Our training for agents and supervisors emphasizes the impact of customer service not only in the work environment but also in day-to-day life."
Call centre agent, Kenneth Miller was totally psyched by the experience.  Having previously worked in retail in the Port Lucaya Marketplace, Miller described the training as a 'wonderful manifestation'.  "I've benefited from the training in that I've been able to learn about my country and get an even greater appreciation for it," he said.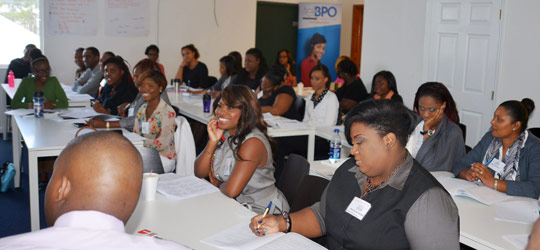 Having seen job fair advertisements posted on social media, Miller felt impelled to attend and was immediately impressed with the professional and well-organized interview environment. His positive impression spilled over to the training.  "I would tell anybody to come and work for this company," he stated emphatically.
Fellow Grand Bahama resident, Jillian Lightbourne agreed.  She too stepped out on a limb after seeing an advertisement posted by Island Outsourcers.  "I would definitely encourage other persons to apply.  If you're looking for a really great experience, this is the right place to come, especially if you want to learn more about tourism."
Lightbourne further added that she was extremely appreciative of the training received.  "Since tourism is our number one industry, we as Bahamians should be top grade in customer service."
Summing up his experience as training director, Buchanan described the initial group as energized and eager.  "These guys are a lovely set of friendly people, with genuine warmth. I feel that I want to stay here a little bit longer just to see more.  As we get other clients coming to Island Outsourcers call centre in The Bahamas, we want to see all of our agents bring the same kind of warmth and family aspect to all of their accounts," he added.
Island Outsourcers is a Jamaican based business process outsourcing (BPO) firm that recently expanded its call centre services to Grand Bahama.  The company's new facilities will service one of its newest BPO clients, the Ministry of Tourism who've relocated their former Miami-based call centre to Grand Bahama Island. Island Outsourcers is actively engaged in the training of its first phase of recruits, and expects to eventually increase its employee headcount to 600 in the long-term.
President of The Grand Bahama Port Authority, Ian Rolle, expressed his pleasure. "We were pleased to welcome them, and now that hiring and training have begun, it demonstrates their commitment to investing in our economy," he said.  "Providing meaningful employment for residents of Grand Bahama is always one of our primary concerns as we seek to attract new business development."
The Grand Bahama Port Authority, Limited
Captions in order from top to bottom:
TOURISM PRODUCT FAMILIARIZATION: New Island Outsourcers' call centre agents, including Jillian Lightbourne (far left) benefit from presentations by industry partners in Grand Bahama.
GRAND BAHAMA EXPANSION: Shurland Buchanan, Director of Training & Learning Development, Island Outsourcers, on island as the Jamaica-based company sets up its new call centre in Grand Bahama.
CUSTOMER SERVICE TRAINING: Island Outsourcers' recent hires of call centre agents undergo customer service training in Grand Bahama.
NEW HIRES: Kenneth Miller (far left) is one of many Grand Bahamian call centre agents recently hired by Island Outsourcers.