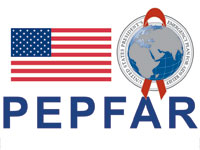 The United States Embassy will facilitate two information sessions for persons interested in submitting proposals to the U.S. President's Emergency Plan for AIDS Relief (PEPFAR) and Public Affairs Section Small Grants Program.
The U.S. President's Emergency Plan for AIDS Relief (PEPFAR) small grant program is open to civil society, including faith based organizations, community-based organizations, non-governmental organizations, HIV programs and commissions, and other local groups and individuals working in communities throughout The Bahamas.
PEPFAR is a global health program launched in 2003 to combat and limit the spread of the HIV/AIDS disease.  PEPFAR represents the largest commitment in history made by a nation to a single disease.  Through PEPFAR, as of September 30, 2012, the U.S. directly supported more than 5.1 million people on antiretroviral treatment (ART). This number is up from 1.7 million in 2008 – a three-fold increase in only four years.
The Public Affairs Section's small grant program is designed to assist Bahamian organizations in carrying out programs directly related to increasing the capacity of Bahamian civil society to work in areas of mutual interest such as, youth leadership development, education, women's empowerment, entrepreneurship, economic development, cultural exchange, and civic activism.
Persons interested in submitting proposals for PEPFAR or the Public Affairs Section's small grants program are invited to attend two information sessions:
·       On Friday, August 1 at 12 noon in the American Corner, Harry C. Moore Library at The College of The Bahamas.
·       On Thursday, August 7 at 10:00 a.m. at the Anglican Diocese of The Bahamas and Turks and Caicos Islands in Addington House on Sands Road.
Public Affairs Section grant proposals are due August 18, 2014 and PEPFAR grant proposals are due August 25, 2014. For complete details and application forms, visit the U.S. Embassy's website: www.nassau.usembassy.gov/usembassygrants.html.