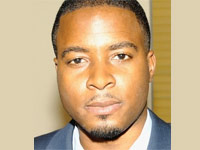 Over the years, we have seen significant violation of our sovereign waters by Dominican, Cuban and American fishermen who exploit the hamstrung, diminished capacity of the Royal Bahamas Defence Force (RBDF) and the rigidity of international maritime law which clearly sets out the rules of engagement.
As a Long Islander—with roots in the south (grandpa) and the north (grandma)—I hear fishermen on both ends of the island, along with those from other islands, constantly complaining about the propensity of foreign fishermen—particularly Dominicans—entering Bahamian territorial waters, raping the bounty and moving back into international waters before a reasonable force can intervene. What's more, civilians—i.e. local fishermen—cannot engage poachers because to do so runs the risk of committing a hostile and dangerous act that is in violation of international maritime laws. Frustrated local fishermen have told me of instances where they have identified poachers, radioed their GPS coordinates in to the Defence Force and, by the time the RBDF vessel is scrambled (which, I'm told is usually a long time if at all), they are gone. Generally, poachers—predominantly nationals of the Dominican Republic—have been illegally over exploiting our waters unhindered! With thousands of square miles of water to cover, the RBDF needs the assistance of local fishermen and should commence programmes to foster greater communication and relations between them and fishermen, with a view to building trust and now demonstrating to these men (and women) that they will be there to protect our national patrimony and their right to fish unthreatened by antagonistic, emboldened poachers. That said, Bahamian fishermen should not attempt to confront these individuals but instead get a description of the poachers, their vessel and coordinates.
Bahamian fishermen frequently complain about boldfaced poachers overfishing traditional fishing grounds (eg, Cay Sal Bank), of lobster traps being sprung and invaded and about fierce poachers actually drawing weapons or firing shots at them. Though many poachers purportedly fish for the prized spiny lobsters—crawfish—they are also known to ensnare thousands of pounds of scale fish. Whether it is the whole crawfish or just the tail, it is a delicious delicacy, sold at market rate at fine dining establishments across the globe and, to use the words of one Foster Wallace, is "only a step or two down from caviar." Indeed, it is a multimillion dollar contributor to the local fisheries industry with the Bahamas Reef Environment and Educational Foundation previously estimating that crawfish exports accounted for 40 per cent of the Bahamas overall exports and 60 per cent of all fisheries.
Based on statistics from the Department of Marine Resources and the Caribbean Regional Fisheries Mechanism, an estimated nine to 10 thousand Bahamians are involved in the fisheries industry, either as fishermen or working/owning buying stations and processing facilities. That said, we have still not achieved our full potential in either the fisheries or agricultural sector and both have the potential to positively impact our economic outlook, our domestic savings and provide sustainable jobs.
I'm told that these days, Dominicans have purchased larger, more sturdy boats—likely from some of the profits earned illegally fishing our waters—and that their vessels are capable of carrying about 10,000 pounds of seafood per trip. Sadly, while Bahamians must conform to the law and adhere to the closed seasons on certain species, poachers do not care about spawning seasons, the size of their catch or that the over exploitation of fisheries could drastically change the biodiversity of a place. The ecology of Bahamian fishing grounds are in danger, particularly when a predator or prominent specie in a complex food chain are adversely impacted which would result in a predator's prey or another specie being under-controlled and increasing in such unsustainable numbers that an entire ecosystem is disrupted.
According to the World Wildlife Fund, the trade in illegally caught fish is in excess of five billion dollars. What's more, when one considers our toothless legislation and fines or sentences that have long been laughable, there is no wonder poachers continue to fish our waters.
Whilst the export of seafood is a regulated activity in the Bahamas—where requirements such as the possession of an export license and seafood meeting certain standards must be met—poachers selling their catch to large scale Dominican resorts, and elsewhere, appear to have little to no such concern. Dr Kathleen Sullivan Sealey, of the University of Miami, has projected that based on her research, if 30 poaching vessels fished in Bahamian waters at a rate of six times per year with a catch of 10,000 pounds per trip, "this conservative estimate of illegal landings is a staggering 35 per cent (i.e. 4.3 million) of the known export of 12.5 million lobsters from the Bahamas." Wow!
The truth is, whilst her estimate is conservative, locally fishermen say that "hundreds of Dominican and poaching vessels" fish in our waters. What's more, based on their accounts, one would imagine that maybe one in 50 to 60 poaching vessels is apprehended in our waters. In fact, in the Bahamas, foreign yachtsmen and sports fishermen are prohibited from taking more than six lobsters per person—but, here again, we know that there is little enforcement and these individuals are known to catch far more.
The European Commission has already levelled fisheries sanctions against Belize, Guinea and Cambodia, banning their seafood exports from the European Union because these nations were found to have allowed illegal fishing operations to be conducted under their flags. As opposed to seeking countless diplomatic arrangements with the government of the Dominican Republic (DR), the Bahamas needs to seek to have such sanctions brought against the DR by the European Commission, CARICOM and any other international body that concerns trade.
According to their Ministry of Tourism, the Dominican Republic received more than four million visitors in 2013. This means that there are quite a number of visitors salivating for scrumptious crawfish and other fish and one knows that a number of international conservationists have stated that the DR has no commercially viable stocks of spiny lobster in its waters—hence their incessant trips to ours.
Notably, Cuba has established greater controls over their waters and since Cuban MIG fight jets sank HMBS Flamingo in 1980—as those officers apprehended Cuban poachers—there have been very few known occurrences of Cuban fishermen breaching our territorial waters. Notably, four Defence Force officers died that fateful day and Cuba ended up paying some $10 million as restitution.
One cannot ignore the fact that Americans are known to engage in poaching, particularly in the northern Bahamas where Abaco fishermen have many complaints. Abaco is a yachtsman's paradise and so many visitors arrive in their own boats, get their cruising permits, but fish over the permitted limit. A small number of them, said one Abaconian– "but enough to make a difference" – come specifically for the fish. No laws are enforced, he said. There is one well known American who makes regular trips to fill his tanks with a variety of fish, including crawfish, to keep his South Florida restaurant supplied with fresh sea food from the Bahamas.
I'm also told that poachers do not fish in sustainable ways, employing long-line fishing where they drag behind their boats a lengthy main line with baited hooks attached at intervals on secondary lines that branch off; use metal rods that are electrified by on-board generators and placed into the water with a view to killing or paralyzing fish; using explosives which creates large scale shockwaves that kill large numbers of fish; and also engage in bleaching, which eventually causes the demise of coral reefs, which are home to vast undersea ecosystems, lower local fish yields and negatively impact ecotourism.
So, what do we do?
Before withdrawing "any possible imputation" that his words would have had, now Prime Minister Perry Christie said—in his Wednesday, 8th June, 2011 contribution to debate in the House of Assembly on the 2011/2012 budget—that there was a "compelling obligation to do whatever we can to get the point across to Dominicans that we will not tolerate their incursions into our waters."
He then went on to say: "They describe a process where the (Dominican) fishermen take everything out that is moving…..As I listened to them, men whose very profession, whose standard of living, whose life, whose children all emanate from the fishing industry, whose whole career has been on the sea and they spoke about a part of our Bahamas where they say people who are illegally fishing are causing and continuing to cause great damage, I concluded, Mr. Speaker, that at some stage if diplomatic channels do not work to get the Dominicans to assist us in protecting our waters from their nationals, that as a country we're going to have to agree to take incredibly strong action, even to the point of blowing up or sinking ships."
In all fairness, Mr Christie subsequently maintained that he was not encouraging "hostile acts."
That said, I think the more worldly approach to take is to impress upon international bodies to place sanctions on the DR. I know that our government officials have met with the President of that country as well as other officials to discuss poaching and how they could better respond to policing their waters and preventing their fishermen from illegally fishing in Bahamian waters.
Indeed, we need to undertake proper fisheries management in this country, placing greater emphasis on the placement of Defence Force personnel, on the establishment or strengthening the protective measures at marine protected areas and ensuring that persons adhere to marine closures. I know that it is an expensive undertaking, but when I hear fishermen speak of poachers even invading marine reserves, I know that our enforcement and patrol mechanisms need to greatly improve.
I agree with Minister of Agriculture and Marine Resources V. Alfred Gray's view that penalties on illegal poachers should be increased up to $250,000, along with increased jail time and the confiscation of boats and equipment. Mr Gray has promised that he would seek to increase the penalty for poachers of fines up to $250,000 for the captain, $50,000 for each crew member, and that the vessel be confiscated. For far too long, the fine for each poacher has been limited to a top fine of $5,000.
The new RBDF vessels, for which taxpayers are paying $232 million, must be put to good use and most servicemen should be deployed when these nine vessels all arrive (two are already here). Moreover, the monies gained from the sale of seized catch and vessels/gear should be used to further outfit the Defence Force (GPS, walkie-talkies, etc). Let's be real, we will not be able to effectively police our waters against illegal migrants or poachers, or any other breach of our territorial sovereignty, until we bite the bullet and also invest in drones, helicopters and a few more fixed-wing aircraft.
Since our diplomatic efforts with the DR doesn't appear to be working, we should begin to view them—with their more than four million visitors and nearly 10 million citizens—as an export market with a lot of promise.
Frankly, there certain Bahamians are known to collude with Dominican fishermen, applying for work permits claiming that they would be utilized as boat engineers, air condition repairmen and so on. However, more often than not, these individuals were working as fishermen here again taking jobs from Bahamians. Minister of Foreign Affairs Fred Mitchell has since announced a ban on work permits for non-Bahamian fishermen and that, I think, is a positive step in the right direction.
CONSTITUTIONAL REFERENDUM, AGAIN
Okay, let's be honest….I'm going to be talking about this referendum at some point in my columns for quite some time.
It was interesting to see the political fireworks this week, as young turks within the PLP rebelled and refused to toe the party line based on decisions of conscience and FNM leader Dr Hubert Minnis did an about-face relative to his party's position on the referendum. Whilst I believe in our constitution espousing views relative to full equality and removing all semblances of discrimination, I can understand the concerns of those politicians and those of the Bahamian public.
Relative to the FNM, it appears that there was a lack of broad consultation within the party prior to a position being stated. Frankly, Carl Bethel—who sat on the Constitutional Commission—may be conflicted, since he is a part of that Commission and also considered to be rendering advice to that party. Carl Bethel cannot on one hand contribute to the writing of the Commission's report and then on the other hand critique it and develop a well-thought out, consultative position within the FNM. A number of FNMs—some of them being members of the last Cabinet—have called me and expressed their objections to Mr Bethel serving as the point man and chief adviser to the FNM and performing his tasks as a member of the Commission. I am told that at the FNM's caucus meeting on Tuesday, Parliamentarians rebelled and, therefore, in carrying out his Parliamentary caucus' mandate, Dr Minnis backpedalled. Frankly, it appears that as Bahamians dig deeper into certain Bills or find themselves confused by the legalese in the questions, there is a general hesitation.
The government does not appear to be adequately invested in the process. The referendum is a noble gesture that would bring the Bahamas laws into alignment with that of first world states; however, the government seems to have decided to bum-rush the people. The referendum needs to be postponed by a few months before the broader conversation is totally derailed and to allow for further discourse. The Bahamian public—who I interact with daily, listen to on the talk shows, read their comments on Facebook and in letters to the editor—appear to have growing concerns about the referendum and two months is not enough time to dispel such concerns or to properly conduct an educational campaign (perhaps, January/February 2015 would be more reasonable). It is obvious that the voting public do not feel that they should blindly trust the government.
The upcoming referendum would be the second time that we have attempted to amend our constitution and it has far reaching implications. Time should be taken to mount a proper educational campaign; there's no point in getting it wrong twice. Yes, I know the challenges with the Bills, I too have questions relative to Bills two and four and any of the regulations and oversight concerning those Bill once passed into law. Bill number four needs to be clarified for the general public because fear-mongering is being engaged in all of the political parties/politicians pursuant to their respective agendas.
Sean McWeeney and Mr Christie need to both hurriedly begin to make speeches and engage in public outreach efforts—in a more tangible, hands-on fashion—if these Bills are expected to pass in November or any other time.
Adrian Gibson