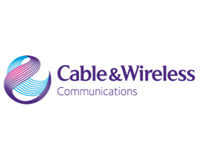 Cable & Wireless Communications Plc ("CWC" or "the Company") announced that it has agreed with CITIC Telecom International Holdings Limited ("CITIC Telecom") the sale of CWC's 51% stake in Companhia de Telecomunicações de Macau S.A.R.L. ("CTM") for a total consideration of US$749.7 million (the "Disposal").
CWC's controlling 51% stake, held through its wholly-owned subsidiary Sable Holding Limited, will be acquired by CITIC Telecom, which holds an existing 20% shareholding in CTM. Concurrently with the Disposal, CITIC Telecom has today announced it has agreed with Portugal Telecom ("PT") to acquire its 28% stake in CTM (the "PT Disposal"). Both CWC's Disposal and the PT Disposal are conditional on the completion of each other. At completion of both transactions, CITIC Telecom will own 99% of CTM.
The Disposal is a further step in CWC's strategy to reshape its portfolio, reduce geographic spread and grow its business in the Central American and Caribbean region, following the announcement of the Company's Monaco & Islands disposal agreement in December 2012 (the "Monaco & Islands disposal"). Following completion of the Disposal and the Monaco & Islands disposal CWC's operations will be primarily in the pan-America region.
The US$749.7 million consideration for the Disposal (on a cash and debt-free basis and assuming a normal level of working capital) will be paid in cash by CITIC Telecom to CWC upon completion of the transaction ("Completion"). The consideration represents an enterprise value ("EV") of US$1,470 million for CTM and an EV/EBITDA multiple of 8.9 times based on results for the 12 months to 31 March 2012. CTM had a net cash balance of US$70 million as at 31 December 2012.
CTM reported revenue of US$524 million, EBITDA of US$165 million and profit before tax of US$133 million in the 12 months to 31 March 2012. At 30 September 2012, CTM had US$323 million of gross assets, and 460,000 mobile, 173,000 fixed line and 142,000 broadband customers.
Completion of the Disposal is conditional upon the satisfaction of necessary regulatory and other conditions, including approval from CWC and CITIC Telecom shareholders, and the Governments of Macau and the People's Republic of China, as well as the completion of the PT Disposal. Completion is expected to take place within 6-9 months.
The cash proceeds arising from the Disposal will be used to reduce the Company's net borrowings, increasing its strategic and financial flexibility.
The Disposal puts CWC in a strong position to be able to make value-enhancing investments, both organic and inorganic, in the targeted pan-America region. Any investments will be in line with CWC's strict investment criteria and will be considered alongside regular reviews of balance sheet efficiency.
Tony Rice, Chief Executive of Cable & Wireless Communications, commented:
"Cable & Wireless was a founding shareholder in CTM in 1981 and it has been one of the outstanding businesses within our group during this time. It has enjoyed strong growth, particularly in mobile and mobile data services, and the valuation we have agreed with CITIC Telecom reflects that. As an existing shareholder, CITIC Telecom knows CTM well and we're confident it will continue to operate the business successfully. The disposal, when combined with our agreement to sell our Monaco & Islands business, is in line with the strategy we set out at our demerger in 2010. Following completion of these transactions, we will be a focused pan-America regional operator, with a strong balance sheet, and we intend to pursue new growth opportunities, both organic and inorganic, in this region."
Page 1The consideration for the Disposal is subject to normal post-completion cash, debt and working capital adjustments. In addition, owing to the size of the transaction relative to the size of the Company, the transaction constitutes a Class 1 transaction under the UK Listing Rules and is therefore conditional upon the approval of CWC shareholders.
A circular will be sent in due course to CWC shareholders containing further details of the transaction, together with a notice convening a General Meeting of the Company to consider and, if thought fit, approve the transaction.