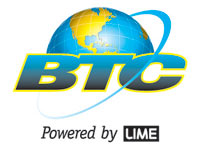 Cable & Wireless Communications (CWC) today announced it has agreed the sale of its Macau business, CTM, for US$750 million, strengthening its ability to invest in the Central American and Caribbean region, including in The Bahamas.
Since 2010, CWC's stated strategy has been to reshape its global portfolio business to focus on this pan-America region.
The result of the sales of our Macau and Monaco Islands business – announced in December – is that CWC will build up a strong financial position, and today announced we intend to invest in its existing businesses in this region, including BTC, and to consider new acquisitions. We believe that new investment is in the interests of everyone in The Bahamas.
We are in the midst of a major investment programme at BTC, worth more than $100 million in the past 2 years alone, including upgrading all of the company's networks. BTC's networks were aging and in a desperate need of upgrading when CWC took on management responsibility. Our overhaul of the systems has taken time to get right, but we are delivering a 21st  Century infrastructure which will benefit The Bahamas for many years to come.
BTC is a Bahamian company. It is 49% owned by the Bahamian people, and 99% of its staff are Bahamians. As the major shareholder, CWC takes the responsibility of running the business seriously. We remain committed to BTC and to providing an infrastructure of which The Bahamas can be proud.