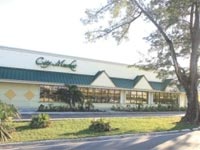 The City Markets employee pension fund was unable to pay the $11 million owed to beneficiaries as at end-June 2009 "because of lack of liquidity", a forensic accounting report has alleged.
The report by Bahamian accountant John Bain, which was compiled at the request of the now-defunct supermarket chain`s last 78 per cent majority shareholder, Trans-Island Traders and the Finlayson family, found that the move to invest $3 million of pension fund monies in a sale-and-leaseback deal with City Markets, the operating company, consumed 53 per cent of its total cash assets.
While conceding that the deal, which involved the Bahamas Supermarket Retirement Trust acquiring equipment and leasehold improvements at the Cable Beach store, then leasing the same back to City Markets, was not illegal, Mr Bain said: "The action was not prudent."
He argued that this was because it tied up 25 per cent of the pension plan`s total assets, and meant that its investments were not sufficiently diversified. They were also too closely linked to City Markets, the operating company, which had established the pension fund.