PGF Realty Limited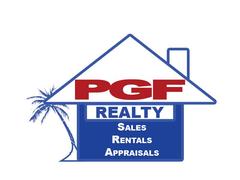 We specialize in real estate sales, rentals and appraisals throughout the Bahamas.
Contact us for estate homes, apartments, condominiums and hotels.
We have vacant residential, commercial and industrial properties and a good inventory of commercial buildings. PGF Realty can supply you with acreage, oceanfront and beachfront properties in Nassau and the Family Islands. We have 28 years experience and have bought and sold properties throughout the Commonwealth of the Bahamas. Contact PGF, your friendly broker. We get results.