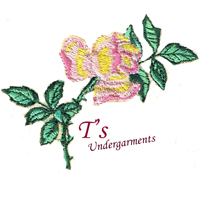 The Island Of Abaco's sexiest selection of lingerie. Our store has it all! Click the link to our website and order on-line. We deliver to the family islands too.
For years T's Undergarments has been successfully helping women to accurately,confidently,and comfortably wear their true sizes, and gaining a higher level of sex appeal all while paying a low cost for a very valuable garment.
It doesn't matter if you're an (A) or an (H) even (J) CUP We have them all.
Your Nursing Bras, Bras for everyday comfort,Every Occaision, and your Active wear, Panties, from XS to 6XL, Lingerie from Dreamgirl in sizes small to 4-5XL, plus a whole lot more.
All prices remain at Factory prices. Check our name brands and compare. We pay the Duty and Freight and allow you to keep your Factory price. We are a Factory Outlet in the Bahamas.
Our shipping courier is FedEx Express who delivers to all the Bahama Island, and the Unites States.
BRANDS CARRIED:
GODDESS
FELINA
ELOMI
WACOAL
LUNAIRE
ANITA COMFORT
ANITA NURSING BRAS
ANITA'S ROSA FAIA
ARDYSS INTERNATIONAL
DREAMGIRL
WHIMSY BY LUNAIRE
LE MYSTERE
PANACHE