Attending one of these events? Tell the sponsors you saw it on BahamasB2B.com

To see the details for these events, or to view the rest of the events for next week and other upcoming events, visit the Bahamas Calendar on BahamasB2B.


Add your event - Promote your event to our local and international audience.
ECHOES
Thursday December 19, Friday December 20 & Saturday December 21, 2013 at 8:00pm at The National Centre for the Performing Arts, Nassau, Bahamas. Emanji Circus Arts Presents "ECHOES".





BHTA Annual Holiday Auction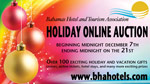 Bidding ends Saturday, December 21, 2013. Hosted by The Bahamas Hotel and Tourism Association.Over 100 exciting holiday and vacation gifts...including cruises, airline tickets, holiday stays and many more.





In Retrospect: Our Living Legacy of Dance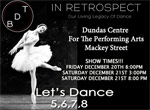 Friday, December 20 at 8:00pm and Saturday, December 21 at 3:00pm and 8:00pm at the Dundas Centre for the Performing Arts, Mackey Street.




Techno Toga Party
Friday, December 20, 2013 at Hammerheads Bar & Grill. Hammerheads 7th Annual Toga Party is here.



Jewellery & Wine


Friday, December 20, 2013 from 5:30pm to 8:30pm at Young's Boutique in Olde Towne Sandyport, Nassau. Start the final weekend before the holidays with a glass of Young's Champagne in hand, while shopping for unique hand-crafted jewellery made by Nadia Campbell Jewellery. An Event Recognized by The 700 Experience.





NightFalls: Jazz and Soul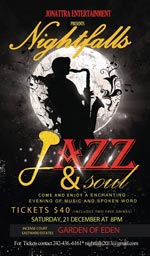 Saturday, December 21, 2013 at 8:00pm at Incense Court Eastward Estates Garden of Eden. An enchanting evening of music and spoken word.





Tent Sale
Saturday, December 21, 2013 from 8:00am to 7:30pm at Butler's Home Essentials, Blue Hill Rd & Wellington St. 2nd Floor of Butler's Bargain Mart, Nassau.





IJM Bahamas Pageant Information Meeting
Saturday, December 21, 2013 from 10:00am to 12:00pm (noon) at the British Colonial Hilton Hotel, Nassau.





Transcendance Yoga Sweat Shop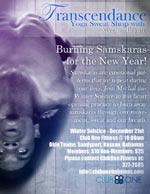 Saturday, December 21, 2013 at 10:00am at Club One Fitness, Sandyport, Nassau, Bahamas. Guest instructor Mychal Bryan.




Abaco Cancer Society Art Show


Saturday, December 21, 2013 from 11:00am to 5:00pm at Pete's Pub & Gallery, Little Harbour, Abaco. Art show featuring Abaco's finest Artists and Artisans.




Succulent Secrets Fashion Affair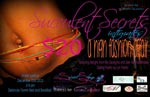 Saturday, December 21, 2013 from 2:00pm to 6:00pm at Delancy Towne Health & Wellness Restaurant, Nassau. A high fashion affair.




Festival of Lights Christmas Boat Parade


Saturday, December 21, 2013 at 5:30pm at Nassau Harbour, Viewing from Pier #16. Music, dancing, food, fireworks.





Nassau Hash
Sunday, December 22, 2013 at 4:00pm in the Saunders Beach parking lot by the Shell station on West Bay Street. Run #1684 of the Nassau Hash House Harriers.





A Festival of Nine Lessons & Carols with The Highgrove Singers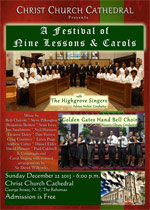 Sunday, December 22, 2013 at 6:00pm at Christ Church Cathedral, George Street. Under the conduction of Adrian Archer and the Golden Gates Hand Bell Choir under the conduction of Navarro Gibson.





Feast of the 7 Fishes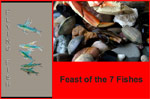 Monday, December 23, 2013 at 7:00pm at Flying Fish, Pelican Bay Hotel, Freeport.




BLACKOUT IX "When Darkness Falls"
The Ultimate Christmas Party.. "Where will you be...when darkness falls..."





Hillside House Christmas Eve Coffee Hour


Tuesday, December 24, 2013 at 10:00am at Hillside House, #25 Cumberland Street, Nassau. Bahamian artist Antonius Roberts invites the gallery's patrons and all those who love the arts to celebrate Christmas with him at Hillside House.




Christmas Day
Merry Christmas. The BahamasB2B team wishes you a joyous, safe and healthy holiday!





40th Anniversary National Boxing Day Junkanoo Parade
Thursday, December 26, 2013





Boxing Day
Thursday, December 26, 2013





Buccaneer Boxing Day Sevens
Thursday, December 26, 2013 at 1:00pm at Winton Field. Bahamas Rugby, Buccaneer Boxing Day Sevens





Soca Fest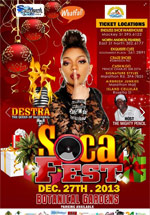 Friday, December 27, 2013 at the Botanical Gardens, West Bay Street, Nassau. Featuring Destra the Queen Of Bacchanal and hosted by The Mighty Pencil.





Daddi Whites Live Comedy Show
Saturday, December 28, 2013 at The Crab House & Seafood Emporium





242 Colour Run: Abaco
Saturday, December 28, 2013 at Hope Town, Abaco, The Bahamas. Local Rotary clubs are set to benefit from and assist with both races.





You will find plenty more events on the Bahamas Calendar on BahamasB2B.



Suggest an event