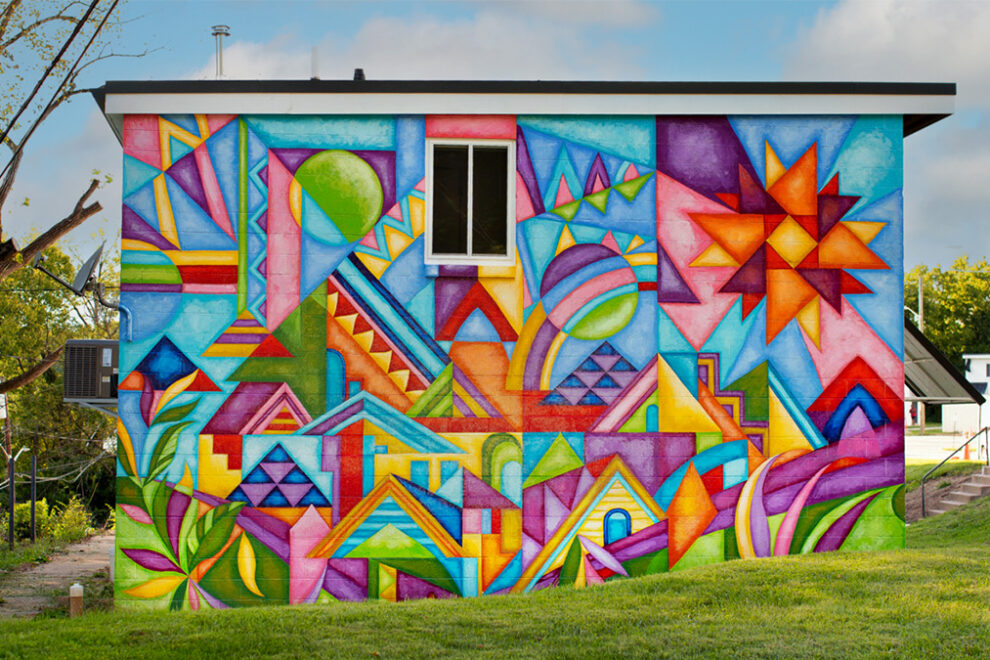 Share this!
Are current design trends starting to feel a little stuffy and overly Instagram-ready? Take a look at these mural ideas — the perfect prescription for adding lived-in vibrancy to your home.
We're all for sleek and chic, but recently, some aesthetics seem a little too perfect — and likely impossible for most of us mere mortals to maintain. At some point, trendy organization methods from experts like KonMari moved from tackling unnecessary clutter to targeting our walls, resulting in minimalist spaces that used only one or two objects to ground the room. And interestingly, the trend went beyond simple design preferences: it was heralded as a way to streamline your life and functioned as a sign of virtue. In short, simple spaces meant that you were holding it down and keeping it together.
But all trends eventually evolve, and sometimes our preferences move to the opposite end of the spectrum. And as art lovers, we're here for it! Bold patterns and colors are back, and if you're looking to make your home a statement piece in and of itself, a customized mural could be just what you're looking for.
Click here to view original web page at Go Big and Go Home: Make a Statement with These 10 Wall Mural Ideas