From 3 April to 31 July 2022, the Kimbell Art Museum presents " The Language of Beauty in African Art ", an exhibition that examines the beauty of sub-Saharan African works of art from the perspective of the people who created them.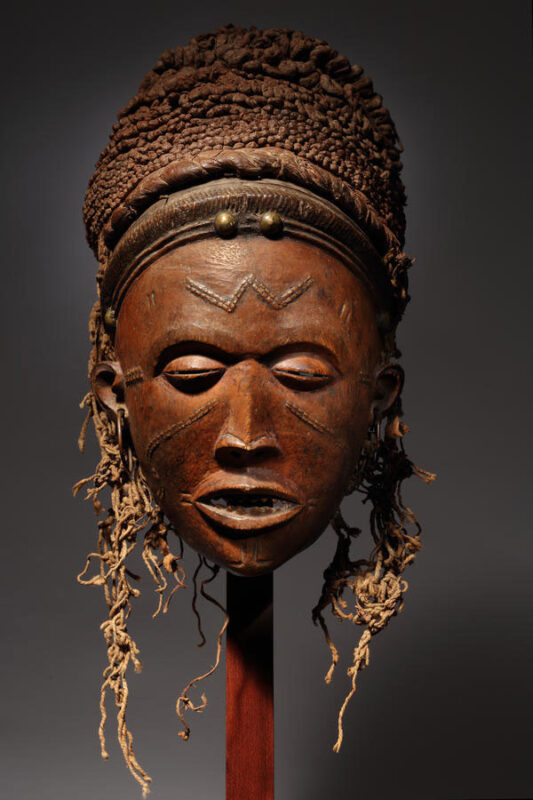 G. Fernández · theartwolf.com · Images: "Female Face Mask," Chokwe, Angola, 19th–early 20th century, wood, pigment, metal, and fiber. Private collection. Courtesy of Schweizer Premodern, New York ·· "Helmet Mask (Kponyungo)," Senufo culture, Côte d'Ivoire, mid-19th–mid-20th century, wood and pigment. The Art Institute of Chicago, African and Amerindian Art Purchase Fund, 1963.842
The art of sub-Saharan Africa has fascinated European and American audiences since the beginning of the last century, and its importance in the creation of modern Western art is immense.
Click here to view original web page at The Unsuperficial Beauty of African art