BEC Offers Discount In Reconnection Program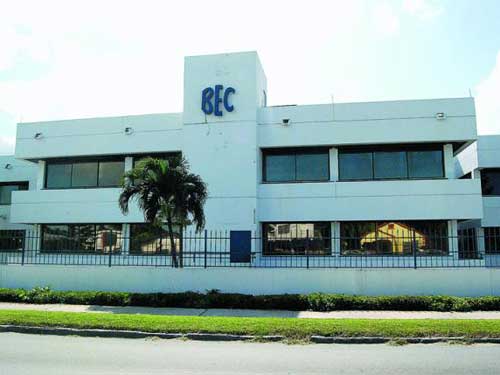 Bahamas Electricity Corporation (BEC) residential customers who sign onto the government's electricity assistance program will receive an automatic 10 percent reduction in their outstanding bill if it is paid in full this month, BEC Executive Chairman Leslie Miller revealed.
"We are going to be giving away prizes, and we are also going to try to get all those Bahamians, who are off now, back online with paying a reduced amount," Miller told The Nassau Guardian.
Under the recently launched electricity assistance program, assistance program, BEC intends to reconnect the electricity supplies of more than 7,000 residential customers.
Miller has said the majority of those customers have bills under $2,000.
When the program was first announced on May 9, Miller said the corporation planned to reconnect those disconnected customers by June 1.
He admitted the program has been delayed and suggested the latest developments with the Bahamas Electrical Workers Union (BEWU) contributed.
"We just wanted to flesh it out and to get everyone's input on it, and to get the minister to sign off on it, which he did," Miller said.
"With everything else [going] on at BEC, these things take time.
"We also said we wanted to implement the roster and you saw how long that took."
Tensions remain high between Miller and the leaders of the union over the implementation of the roster system in March and overtime.
He recently accused workers of sabotage at BEC's Clifton Pier Power Plant where power lines were severed in the engine and auxiliary rooms.
Miller said the electricity assistant program will continue until the end of the month. All customers on the new plan must keep up with future bills once connected. Miller gave an example that a customer who owes $2,000 would be reconnected upon paying $400. Reconnection depends on payment of between 20 and 25 percent of the outstanding bill, he noted. "They will pay incrementally on the outstanding amount," Miller said.
"There will be that $400 deposit…and maybe a $100 a month of your old bill, and keep your current bill current, which in most cases is $200 [per] month.
"The idea is to have people on because that is how BEC makes its money."
Miller said previously that around half of BEC's customers who signed up for the former administration's electricity assistance program ahead of the 2012 general election did not need to utilize it to the extent they did.
He said those customers, many of whom were in the "upper income bracket", ultimately had a negative impact on BEC's bottom line.
Michael Moss, who served as BEC chairman under the last Ingraham administration, has said the majority of customers whose electricity was restored had been disconnected for months, and in some cases years, and he doubted Miller's claim.
By Royston Jones, Jr.
Guardian Staff Reporter

BEC, discount