Sir Sidney Meets With Film Commission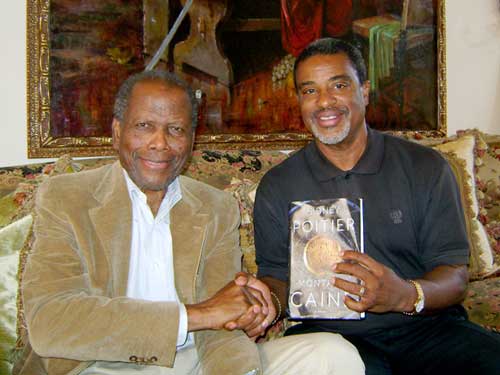 While attending the Association of Film Commissioners International (AFCI) Locations Show in Los Angeles, California June 27-29, Bahamas Film Commissioner visited fame Bahamian actor, director, author and diplomat, Sir Sidney Poitier at his home in Beverly Hills.
They talked about his latest book Montaro Caine, a fictional novel which examines the untapped potential we all have within ourselves. In addition Woods and Sir Sidney discussed things Bahamian. He also signed copies of his book.
By: The Bahamas Film Commission

Bahamas FIlm Commission, Sidney Poitier