We had the pleasure of viewing the artwork of Jake DeSalle, or JMoreSun during our visit to the Vegan Block Party in Miami Florida. Lovers of nostalgic cartoons and pop-culture references, we were drawn to Jake's tent to take a closer look at the art.
Jake is as friendly and as outgoing as their artwork would leave you to believe. The origin of JMoreSun in March of 2018 in pursuit of their creative talents. The meaning of the name is simple, yet meaningful. More Love = More Light = J More Sun.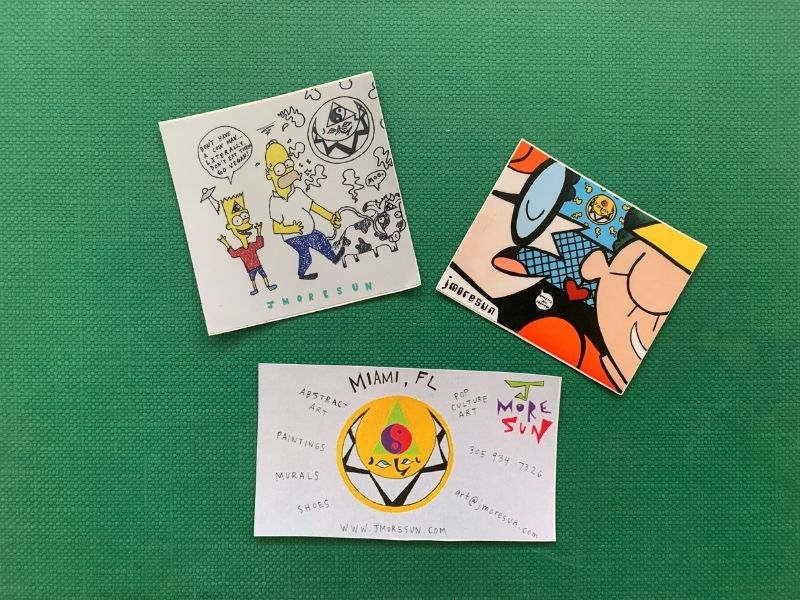 Currently, Jake's focus is creating abstract pop culture artwork on canvas, digitally, mural-sized pieces and hand-painted shoes. All were on display at the festival.
A specialty piece is pictured on display here. This was made especially made for Vegan Block Party, which took place in October in Miami, FL. You can see other works in the background of this photo.
See more of Jake's artwork on their Instagram @JMoreSun and at jmoresun.com