Above Image: "Lighting Up" By Chauncey Rolle from Eleuthera, The Bahamas
Jenn Stack's vision was to create a platform for the outer island, emerging artists of The Bahamas. Since last year September, she began an online gallery on Instagram which has caught the attention of buyers — local and international alike.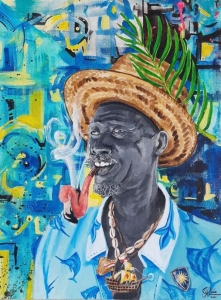 Stack, a Bahamian raised in Nassau, moved to Eleuthera 26 years ago.
"I started painting during the lockdowns for comfort/sanity. I have always loved art and the passion of artists."
–Jenn Stack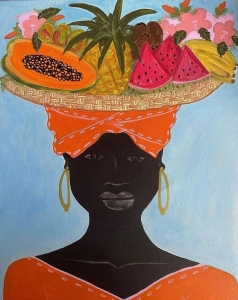 She feels outer-island artists need more exposure, as there many talented visionaries, nationwide. The gallery also welcomes new artists from the capital if they wish to submit their pieces.
To view available works: @eleutheraartygallery Or email Jenn Stack at jennstackgt@gmail.com