Vegan, but make it fashion! 
Vegan Vampire was one of the vendors we had the pleasure of meeting during the Vegan Block Party. 
Their booth was festively decorated with cool Halloween props.  
Based in South Florida, Vegan Vampire makes goth, metal, and punk-inspired designs that revolve around being kind to animals!
Original and eye-catching designs donned tees, tanks, stickers and pins.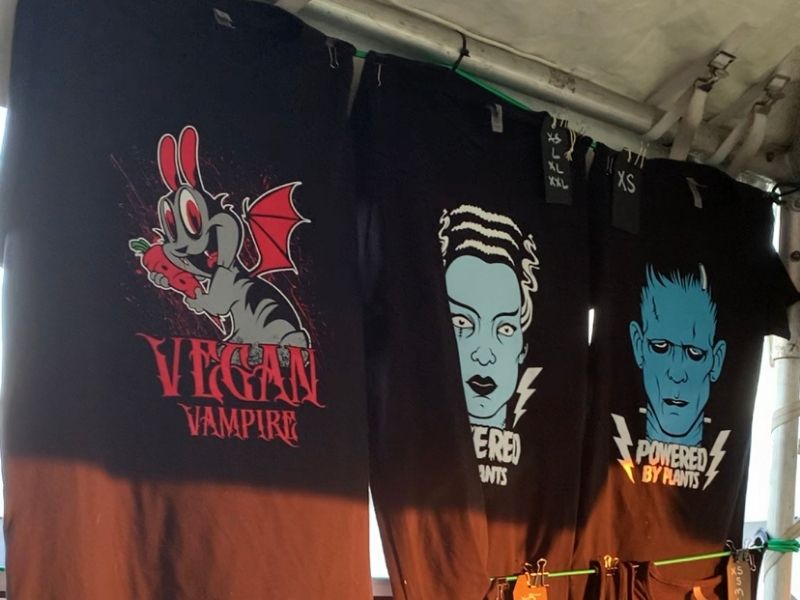 Being horror movie fans ourselves, we loved the vibe.
We picked up a Scream movie-inspired sticker and a few pins to put on backpacks and beanies.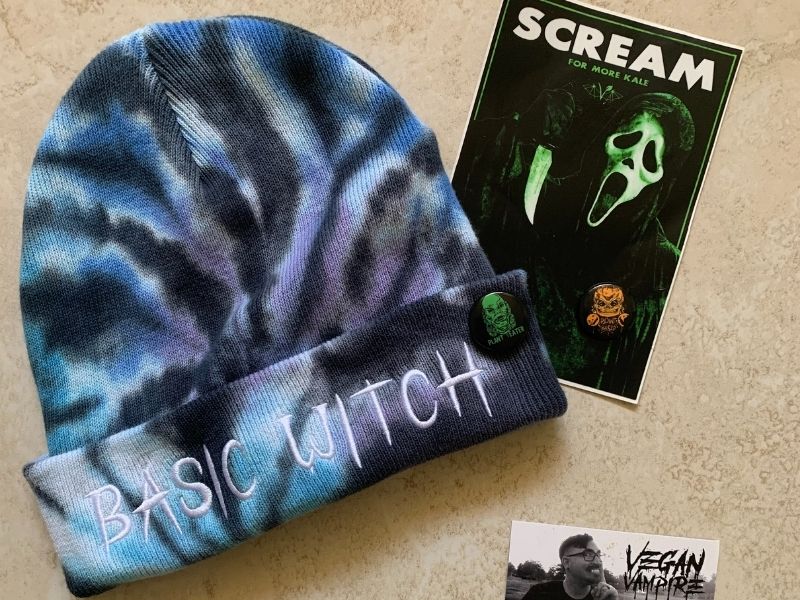 Whether you're a fan of goth and punk style, horror movies, or the Halloween season, you'll love Vegan Vampire!
Check out their shop here: www.veganvampireinc.com