Written by: Mia G
DESIGNER SABRINA FRANCIS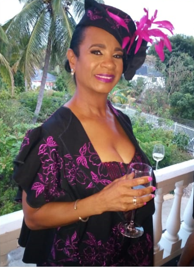 Sabrina Francis, professionally known as Se'B, is a veteran in The Bahamian fashion Industry. She studied at the University of the West Indies and later built her fashion brand, Se'B Fashions.
Her one-of-a-kind gowns have been sought after, for over thirty years, as she made her name in the Fashion Industry. Se'B has been a staple in the local fashion community as well as in the political arena.
Designer Francis, has created original designs for weddings, pageants, proms etc. She has participated in the Red Dress Soirée held in 2012, the UNESCO Designer Fashion Showcase in 2009 and The Miss Universe Bahamas Pageant, to name a few. Se'B was also a board member of The Bahamas Technical and Vocational Institute in 2014.
Sabrina has paved the way for many up and coming fashion designers and continues to be a helping hand to those who look up to her.
DESIGNER THEODORE ELYETT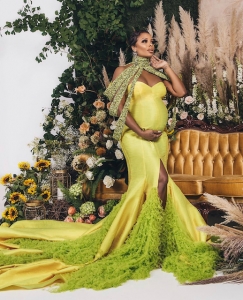 Theodore Elyett was born and raised in Nassau, Bahamas. He grew up in a family where art and fashion played a major role.
With a father as a painter and a mother who ran a sewing factory, he was destined to be a creative force.
At the age of eight, Theodore designed his very first gown. He improved on his skills by studying his mother's handy work and constantly testing his abilities. It was at the age of 13 when his professional career began.
He was inspired by the colorful and extravagant designs of the Bahamian Junkanoo. Currently, one of the top Bahamian designers, he is quickly becoming a go to for not only local but international celebrities and has become a welcomed guest of the Royals.
Elyett's designs have recently been worn by two familiar reality stars of The Real Housewives of Atlanta, Eva Marcille and Porsha Williams.
DESIGNER KEDAR CLARKE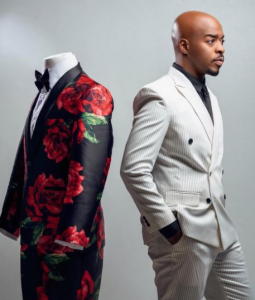 Kedar Clarke is a high end designer and wardrobe stylist who provides services for both women and men. He Studied Business Information Systems at Remington College and Hospitality Management at JWU North Miami.
Kedar made his way into the industry working as the operations manager of "Islands of the World Fashion Week" and is also an accredited fashion writer.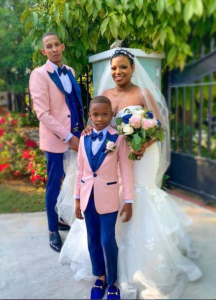 In addition, he was employed in the position of Fashion Editor for Stylezine Magazine – an online publication – and an Image consultant for individual clients, fashion designers and photo shoots.
Designer Clark is the go to for personalized suits for men and women, under his label Kis Bespoke. He's a certified project manager and the Creator and producer of Fash|Art, a showcase for budding fashion designers and visual artists.
In mid 2012, he officially established "Kedar In Style", which is an image consultancy and brand strategy company.
He set out to release a line of fashionable men's accessories under the same label in the summer of 2013.
Kedar has created a league of his own here in the Bahamas Fashion industry.
DESIGNER CEDRIC BERNARD
Cedric Bernard is a reputable and highly favored Bahamian Fashion Designer. His knack for fashion materialized in the late 1980's, at the age of 7. At such an early age he began constructing garments for his sister's dolls and stuffed animals.
Emerging as a self-taught designer, his career took off in 2005 when he won the Designer of the Year Award for best evening gown in the Miss Commonwealth International Beauty Pageant in London England.
He was also a finalist in the Designer of the Year competition in 2006 which was held in Newark, New Jersey; and also won Designer of the Year for the 2010 – 2011 Supermodel of the Bahamas competition.
Cedric developed a name for himself, dressing many of our local icons and established his brand as designer to the stars.
DESIGNER DAVID ROLLE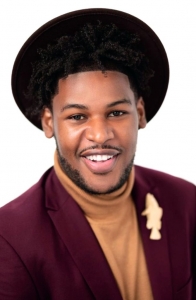 David Rolle is an internationally known, Bahamian designer and founder of The House of Raphelita. The name 'Raphelita' pays homage to his great grandmother Raphelita Pinder.
In 2010 Designer David Rolle won the Island of the World Fashion Week NextGen designer award; one of his prizes included a scholarship to Parson.
Some might say that he was placed on the map when he was announced the winner of the All Star Season of Mission Catwalk in season 5, on November 21st!
Back in 2013, in Season 3, he was placed second in the overall competition after which he vowed to return for the crown. As we can see, that, he did.
DESIGNER BRYNDA KNOWLES
Veteran designer, Brynda Knowles is an award winning Fashion Designer. She is a graduate of LaSalle College in Montreal, Canada and The University of Quebec.
She has traveled extensively – with The Bahamas Ministry of Tourism – representing The Bahamas.
Aside from design, Brynda Knowles is also a skilled Make-up Artist and a former Manager of The Beauty Spot in Nassau.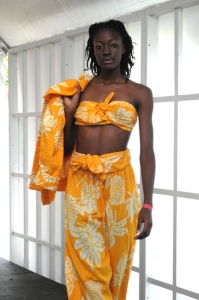 She is known for her elegant, flowing gowns and down home themes featuring vibrant, Bahamian prints. She displayed her wears on numerous platforms including an Androsia inspired fashion show in Pompey Square, the Islands of the world fashion showcase.signs
Her accolades also include numerous awards in theater for Make-up and Costume, a recipient of the Zonta Club New Providence's Living Legends Award, in the field of Fashion.
She is President of The Fashion Group, which is a marketing, consulting and entertainment/procurement company, and she is also the pret-a-porter and couture designer for Brynda's Haute Couture.
As if she hasn't given back enough, she also taught courses in Clothing Construction and Design at The College of the Bahamas and The Bahamas Technical and Vocational Institute in Nassau.
DESIGNER CARDELL MCCLAM
Bahamian Designer Cardell McClam is the Head Fashion Designer at HERC & LISA and Creative Executive Director at Cardellicious, a full-figured brand.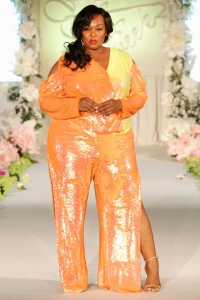 He studied Psychology with a minor in Business at University of New Mexico.
He premiered the Cardelicious' Fall / Winter Collection at the Fash|Art Competition coming on November 5, 2012.
Cardell is the designer and part-owner of the menswear and female couture brand "HERC & LISA". Both brands, Cardellicious and HERC & Lisa, are based in Nassau Bahamas.
His designs were featured on Bahamas@Sunrise on February 5, in 2021 and hosted a Fashion series on Cable 212.
DESIGNER ALICIA SEYMOUR
Bahamian designer, Alicia Seymour is the owner of The Doll Haus, Fashion house. She is a Fashion Designer and consultant.
She acquired her high school education at R.M.Bailey Senior in Nassau, Bahamas.
This young designer came bursting into the industry with daring fashions that turn eyes on the catwalk and the streets.
She creates pieces for such events as proms, weddings, balls but also clothing for more casual settings.