By: Gabbi Sawyer
Did you realize how diverse fritters are?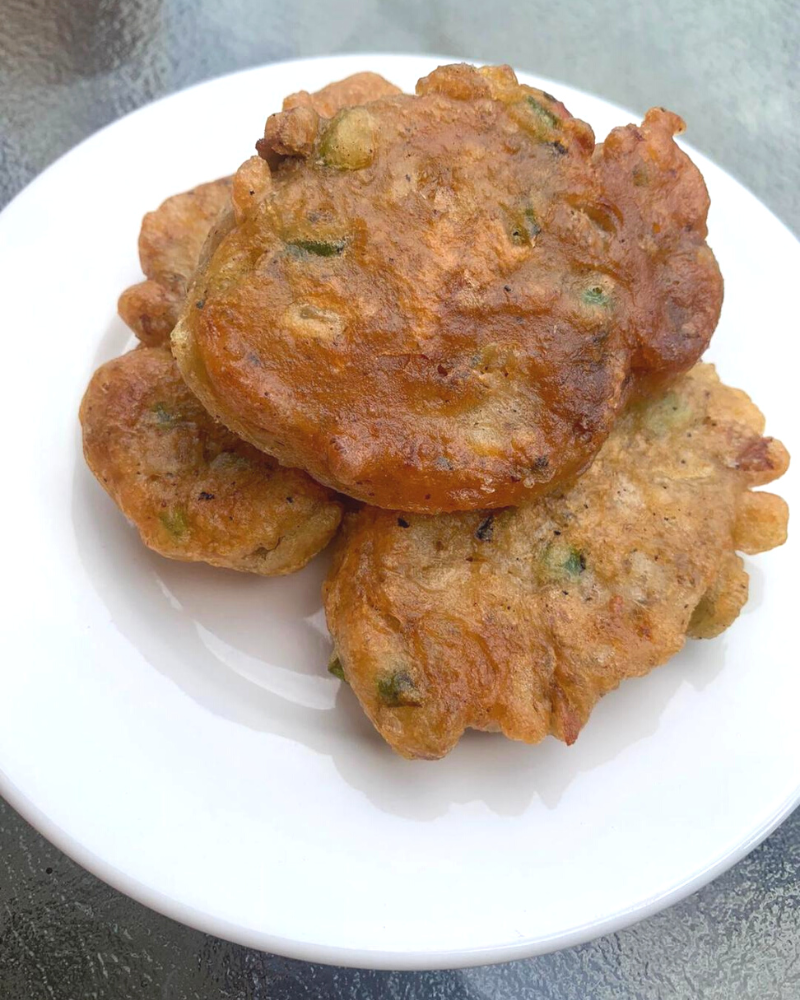 While conch fritters are the staple here in the Bahamas, there is so much more you can do with a basic fritter recipe. Fritters can contain cooked meat, corn, tuna, and a wide array of vegetables. Fritters can even sweet and be made into a dessert!
When I was growing up, one of my favourite dishes that my mother would make was chicken and corn fritters, and I still love them to this day.
Here is my adapted version that includes a variety of vegetables.
---
Chicken + Vegetable Fritters Recipe
For Fritters:
1/4 onion, small diced
1/4 sweet pepper, small diced
2 green onions, thinly sliced
4 mushrooms, small diced
2 garlic cloves, minced
1/4 cup corn kernels
Diced chicken (optional)
2 cups all-purpose flour
5 teaspoons baking powder
1 teaspoon sugar
3 tablespoons ketchup
5 sprigs thyme
Water
Hot pepper (bird, scotch bonnet), fine diced
Salt and black pepper to taste
Oil for frying
For Calypso Sauce:
1/2 cup mayonnaise
1/2 cup ketchup
Hot pepper to taste
Salt and pepper to taste
Instructions:
1. Preheat oil to 330F.
2. Combine all vegetables (and/or protein) together in a medium bowl. Add in flour, baking powder, thyme, seasonings, pepper and ketchup and stir thoroughly.
3. Add in water until mixture starts to fall off of the spoon (should not be too liquid, should not stick to spoon entirely).
4. Taste and adjust seasonings if necessary.
5. Drop batter into preheated oil (can be deep or shallow-fried) and fry until golden brown. Serve with calypso sauce.