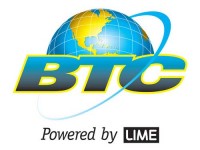 The Bahamas Telecommunications Company (BTC) and The College of The Bahamas (COB) have signed a memorandum of understanding (MOU) to establish the BTC Scholars Programme.
Investments in the project are expected to reach BSD 250,000 over a five year period, to provide higher education for academically qualified, but financially challenged, COB students.
Under the agreement, BTC will contribute BSD 50,000 annually to The College for the next five years, and will fund the baccalaureate degree programmes for ten students from both New Providence and the Family Islands, beginning with autumn 2013.
It will also contribute BSD 10,000 annually to The University Endowment established to fund the paramount needs of the institution.